Buckley Leads Strong Showing at Capital Cross Challege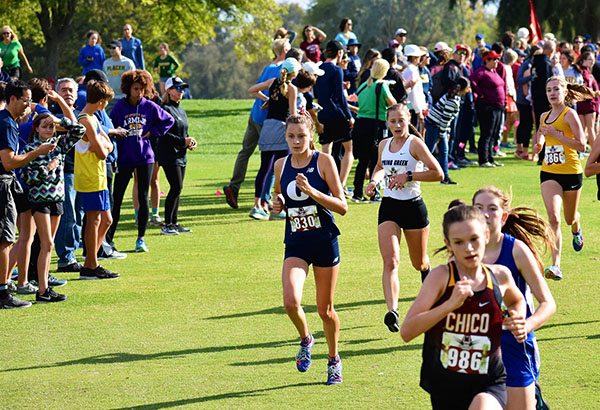 The boy's and girl's cross country teams competed in the Capital Cross Challenge in Sacramento on September 29. 
According to junior Sam Morasch, "Capital Cross is really nice. It's a good experience because we run on a super relaxed, flat course, and we get to experience it with the whole team as opposed to just the varsity team."
The varsity boys placed 3rd in the seeded division while the frosh soph squad won their small-school race.
Senior Teddy Buckley led the varsity team with a 2nd place finish. Buckley felt "pretty happy" about his race. "I didn't expect 22 seconds though," he said of his improvement.
The 4-year cross country veteran took the lead at approximately the half-way point in the race but was overtaken in the final 200 meters. Buckley added, "I just went into the race open to whatever was going to happen." 
While the boys team finished just on the heels of two top programs in the state, West Torrance and Placer, the girls squads struggled to contend with teams in their division.  The varsity girls finished a modest 11th in the seeded field, well back of powerhouse programs from St. Francis and Vista Del Lago.
"I think it will definitely motivate us to work harder. Especially since we have some substantial meets still coming up. That included Roughrider, but also the postseason meets, so I think that this will definitely be able to be used as a motivator" said junior Ellie Guthrie.
According to Buckley, "we're all excited to keep improving during the next few important meets."