Acalanes Dominates Struggling Softball
Acalanes dominated the visiting Campolindo girls' softball squad on May 11. The Dons rolled to a 14-0 victory.
As has been the case for much of the 2017 season, the Cougars were in a tough spot due to their limited roster.
"This game was a tough game because we had a key player injured," said head coach Wayne Stephens. "We [also] had 2 starting athletes who attended an awards ceremony for their academic achievements that pushed the limit of them showing for the start of the game. We coaches felt it was important for them to receive their awards to acknowledge their achievements."
With some players missing and other showing up after the game began, the Cougars were forced to shuffle their lineup.
"It definitely could have gone better. Our usual starting pitcher showed up a bit late to the game because she was at the underclassmen awards, so we had to start with a different pitcher," said junior Sophia Bartolo. "She was good, but the usual pitcher is super good, so I feel like if we started with her the game could have been different. I wasn't too bummed out because I don't let that get to me."
While the score was lopsided, Stephens attributed that to the outstanding play of their opponent rather than any deficiency among his own players.  In fact, the coach was pleased with the way his younger athletes performed. "I'm not sure there was much more that we could do. Our starting pitcher in the game was a freshman that we wanted to start the game for the future experience, and she did well. Acalanes was hitting the ball well and finding the holes. There's not much you could do when your pitcher is pitching well and hitting her spots, but they were just hitting the ball hard," he said.
Freshman Emma Rahimi, who took on the pitching duties in the absence of the Cougar's ace, didn't share her Stephens' positive perspective. "It went really badly and I felt disappointed. A lot of people were sick and injured and the rest of us weren't supporting each other. Everyone was really stressed out," she admitted.
Bartolo agreed. "It wasn't a very close game. I feel like we lost spirit, and I feel like if we had kept that up we could have done better."
According to Stephens, his squad needs time playing together to develop a winning synergy. "With the youth and the inexperience we have, the combination of those players with the girls who have played at a high level sometimes may feel to some of the players that they are not supporting each other on the field," said Stephens. "With that said, it will all come together with experience and time together on and off the field."
"We have 2 games left in the season," said Stephens. "Our goal is to win both games and end our season with a 9-6 record, and that will hopefully get the birth into NCS. Getting into NCS is something that has not been done since 2013."
About the Writer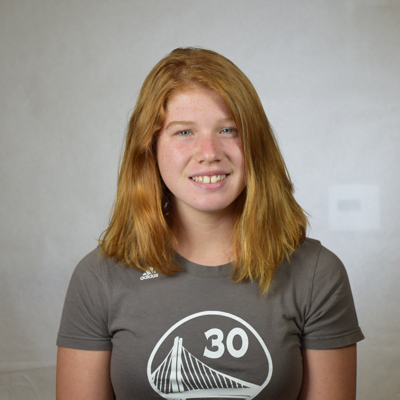 Claire Mueller, Staff Writer
Freshmen Claire Mueller began writing more seriously in the year proceeding high school. During eighth grade, she and a close friend created and managed...