Live Spectators Motivate Fall Athletics
Due to COVID-19 restrictions, last year's sport seasons were much different than past years. Seasons were shortened and adjusted, spectators were not allowed at games, and the structures in which practices were conducted were different as well.
This year, as we transition fully back to campus, fall sports are in full swing, and players are ecstatic about going back to how it was before.
The cross country team is excited to be back training collectively as a team instead of just in pods. Meets with other schools are now happening as well, which gives the team more chances to race.
Varsity runner and junior Ellie Buckley said, "I am very happy because we are definitely offered a lot more opportunities to race and perform. It is also really great seeing all of the schools from across the Bay Area and interacting with much more people during practice."
Even though girl's golf was the first sport to be able to practice again last year, players are very excited to utilize Moraga Country Club's golf courses again, like their driving range. They are also happy to be more connected with their teammates.
Senior Ainsley Murphy said, "It was hard to find space to play on the golf course just because of the restrictions on the golf course… So this year now that we are back for good… It is a lot easier because we can finally use the driving range again at Moraga Country Club and we can use the course again to have matches."
She added, "[This season] is a lot better because we can now carpool to matches and stuff and the team is a lot closer just because we are able to do social stuff after matches or after practices."
Girl's tennis is also underway, and players are happy to have a more full season, as well as having spectators cheering them on. Varsity tennis player and junior Liesel Hilkimyer said, "This season is longer than last season… There is a lot more room for improvement and also having crowds and spectators is just helping so much during the games because there is that extra energy off of the court and also on the court and there is more cheering going on and it just creates a [much] better environment."
Girl's volleyball is back in full swing as well, and players are encouraged with all of the spectators at their games, specifically the students that are cheering them on.
"The Red Sea student section has been showing out and all of the players love it. We were glad to be able to have games last year, but the student section is what makes the game. It's also great to see that all of the sports are coming together to hype each other up," said junior and varsity volleyball player Anna Dendinger.
The football team is also benefiting from students being allowed back at their games, as well as practicing all together again. "[This season] is so much more fun. The atmosphere and hearing the crowd helps so much," said varsity football player and junior Dashiell Weaver.
Weaver also said that this season is more fun due to the fact that they "are able to practice with all 3 teams, being freshman, JV, and varsity. "
Competitive and sideline cheer is happier this season being able to perform and cheer in front of their peers and more spectators in general. Competitive cheerleader and junior Madelaine Maestre said, "Last season we started going to football games and cheering at them and performing at half time… and it was definitely a lot less fun because there weren't people cheering and people weren't as engaged since students weren't there"
"This year since students and other spectators are allowed at games there is definitely more energy and it makes performing and cheering at the games a lot more fun," she added.
Girl's and boy's water polo are back, too. Like other sports, the teams are both ecstatic to have spectators cheering them on, as well as having more focused practices. Senior and varsity captain Maggie Hawkins said, "We're having a lot more intense games, a lot more training, [and] morning practices, which we didn't have last year, since it's a longer season. The coach is really making sure that we're all doing more than last year"
"Having fans at games makes it a million times better. The Red Sea has been showing out for us all season so far which hypes us up and motivates us to play our best and take W's for them," said senior and varsity water polo player West Tempkin.
Leave a Comment
Your donation will support the student journalists of Campolindo High School's The Claw. Your contribution will allow us to produce more issues and cover our annual website hosting costs.
About the Contributors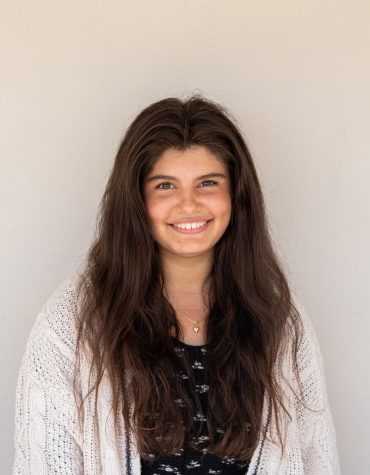 Isabelle Katz (she/her), News Editor
Senior Isabelle Katz loves to learn and tell stories. Depth reporting is a passion of hers. "You have to execute the craft of story telling and let the...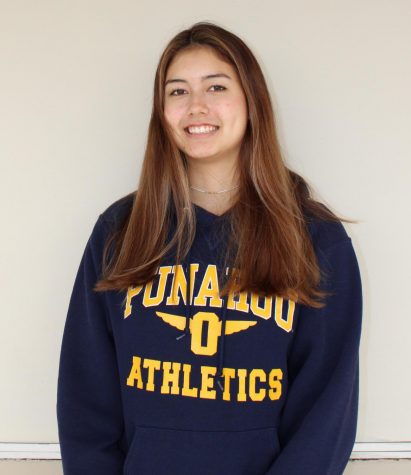 Alex Gonzales, Staff Illustrator
Alex Gonzales is a senior and a 1st year journalism student on the Art Staff. Gonzales grew up in Montclair before moving to Lafayette. "I joined journalism...