Early Decisions Lock Athletes into Ivy League College Commitments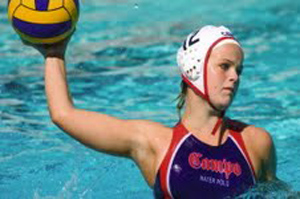 The college application process is now in full swing, as high school seniors are applying to colleges all over the country, waiting for those coveted acceptance letters to arrive in the mail.  Nonetheless, there are some lucky seniors who have already received offer letters from their first-choice colleges.  What sets these students apart from the rest of the applicant pool?
They are student-athletes.
Every year, communication between student-athletes, sports coaches, and college admissions offices occurs in advance of the annual fall college application filing period. Student-athletes may be recruited early by colleges and students may be invited to the colleges for official visits to meet the coaches and tour the campuses.
Additionally, many colleges offer the "early-decision" option for applicants, locking up an early commitment from student-athletes and beating out competing college programs.
Senior Krissy Lukins applied this fall to Princeton for an early decision as a rowing or "crew" scholar athlete.  She received a "likely letter" from Princeton in early October, which is not a formal statement of admission, but guarantees admission if she maintains her academic standing through her senior year.
Lukins explained, "My athlete status was instrumental in receiving an early 'likely letter' from Princeton because it allowed me to be accepted before other students are accepted.  The admissions office even called to notify me of their offer.  In addition to rowing, I applied to the Engineering School at Princeton and plan to major in Operations Research and Financial Engineering."
Senior Kimi Klein also received recent acceptance to Princeton as an early decision applicant:  "I am a water polo athlete, and I applied only to Princeton as a student-athlete.  The admissions office called me to tell me that I was accepted, and I committed to Princeton in early September.  My athlete status definitely helped me get into a prestigious school early like Princeton."
Rowing athlete Corinne Bozzini was actively recruited by Harvard, with the premier Ivy League school arranging a pre-paid trip for her to visit earlier in the year.  Having applied only to Harvard on September 15 for an early decision, Bozzini said, "I just received my 'likely letter,' but I am not yet sure about my major or career plans.  I know that my athlete status was beneficial in my Harvard admission because I participate in lots of rowing camps, and many coaches wanted to help me get into Harvard."
By applying early-decision, for which the application deadline is usually November 1, applicants agree to attend that college if they are accepted.  Since early decisions are binding, students can apply early-decision to only one school. If the college accepts the student, so must the student accept the college.
Ultimately, student-athletes who seek admission to selective colleges reap the advantages of the early-decision option. It is a relief for students and college coaches to be notified early about acceptance, so that senior year can be less stressful, and coaches can have peace of mind that their teams are already filled with athletes.