Alumni Teachers Reflect on Past Student Life
The Campolindo community is extremely proud of their alumni teachers and staff. Campo has numerous faculty members that also spent their high school years here in Moraga.
When asked what has changed since they went to Campo, a common response from teachers was that the number of students has increased. In the early 1980s Campo's student body consisted of around 800 students. Now there are between 1,300-1,400 students in attendance. In addition, all students ate in the quad; nobody ate on the benches in between the classrooms or in the halls. This is because there were less students in general so there were more tables available for people in the quad.
One thing English 3 and 4 teacher Thomas Duffy misses about Campo is the Mock Rock Dance: "Student groups tried out and performed lip-sync sets of their favorite music. It was a big hit and everyone went."
In addition to the Mock Rock Dance, homecoming used to be a much bigger deal than it is now. This year we had spirit days and other festivities during homecoming week, but some alumni felt that homecoming weeks in the past definitely outshined this year's.
Chemistry teacher Stephanie Verbanszky said, "Homecoming was a huge deal. We spent months making paper flowers and then building floats for a whole week. There was a lot more of that integrated into our lives."
As well as social aspects, athletics at Campo have also changed. Boys Volleyball was non-existent and lacrosse (girls and boys) was not a school sport. In addition, some sports teams' skill levels have changed. Duffy said, "Miramonte used to beat us in football. Now we usually beat them. Miramonte was unquestionably our only rival."
Lastly, many teachers agree that the internet has been the biggest change since they went to school here.
Government and Economics teacher Thomas Renno said, "When I went to school here we did not have cell phones, so that has been a huge massive change in how we all communicate. There was also the beginnings of the internet, but we didn't have email yet. How teachers and students communicate has been completely revolutionized."
Not only has the internet changed how students and teachers communicate, but it has also changed the classroom experience and how people learn. Students and teachers have to alternate between physical teaching material and online work, trying to find a way to balance both.
One thing that has stayed the same is the pressure to get into a good college and pick a good career path. "The emphasis on college applications and the stress that goes along with that and the rigor of how hard we worked and those pressures have always been a part of this community," said Verbanszky.
Duffy misses getting to see his kids in the halls, "Both of my kids went to school here. They would eat lunch in my room with their friends. Bumping into them in the halls was fun (for me! Maybe not for them)."
Teachers have been brought back to Campolindo for many reasons. For Duffy, it was just chance.
Duffy taught in Phoenix for two years and in South Pasadena for three. He moved back to the Bay Area to be closer to family, and Campolindo happened to have an English opening. "I was just in the right place at the right time," Duffy said.
Renno came back partly because of his wife who works at Campo, math teacher Amanda Renno. Yoga teacher Chris Walsh was talking with Ms. Renno about how great of a place Campolindo is to teach, and he decided to get a job there.
Similarly to Renno, Verbanszky came back to Campo because of her husband, Paul Verbanszky. Paul Verbanszky was a teacher when the two of them lived in L.A., and when they moved to the Bay Area he was looking for a job. The first school that called him was Campo, even though they were not married yet, meaning they had no idea there was any personal connection: "It just worked out for us to move here. About 10 years later I had the opportunity to move here too, so I was like 'Alright, sounds good.' It had nothing to do with the fact that I came here as a student," said Stephanie Verbanszky.
When asked to describe the environment at Campo and how it has changed over the years, from a teacher's perspective, Renno said, "It was smaller. We had fewer students. There was a little smaller of a feel on campus. I think you still see that with different groups and clubs and sports on campus."
Stephanie Verbanszky added, "There is a lot of pressure in this community in general. There is pressure for students to be successful in academics, sports, and other extracurriculars. That has always been here. I think it's just been ramped up. It's always been here, but the number of activities have increased."
Some teachers say that the environment has not changed much, while others have a differing opinion. When talking about one way that the environment at Campo has changed, Mr. Duffy said, "Parents wouldn't know where we were for huge swaths of time. We could get ourselves into, and out of, trouble, without anyone knowing. That was both good and bad."
Once teachers come back to Campo, it is not surprising that they teach subjects they were interested in as students. Stephanie Verbanszky, currently a chemistry teacher, said that her favorite subject has always been science, and she specifically loved her AP Chemistry and AP Biology teachers. Unexpectedly, she also loved her Senior year AP English teacher.
When Stephanie Verbanszky went to Campolindo, it was a tradition for AP English classes to go to London for two weeks around spring break. "The tradition lasted for years and was really fun." The teacher who ran the trip retired and the teacher who replaced him carried the tradition on but he also retired, so it's been about 15 years since the last trip.
Another change within the school is that students used to have Physical Education classes for three years. It was a required class Freshman, Sophomore, and Junior year. Now only freshmen have to take P.E., as well as some people in other grades have to take it if they aren't doing Campo sports. P.E. used to be a bigger part of everyone's lives.
Lastly, another big change is the block schedule. Campo used to have a seven day period every day. Stephanie Verbanszky said, "That was a hugely different experience because you had every class every day, and obviously shorter periods." This means you would have the homework for every class every day. With a block schedule, with the exception of Mondays, days feel shorter.
Although a lot of things have changed at Campo, many things have also stayed the same, making it interesting to learn about the culture and community of the school.
Leave a Comment
Your donation will support the student journalists of Campolindo High School's The Claw. Your contribution will allow us to produce more issues and cover our annual website hosting costs.
About the Contributors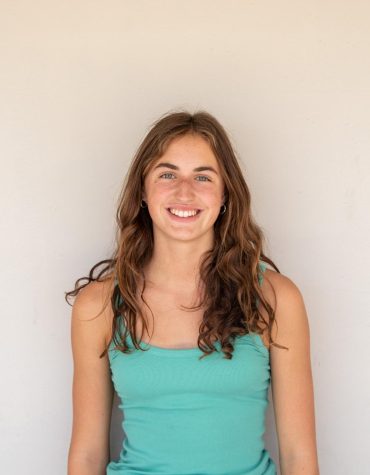 Lucy Maguire (she/her), Staff
Apart from her love of art and photography, freshman Lucy Maguire has been swimming for 8 years and playing volleyball for 5. 

Swimming, being an individual...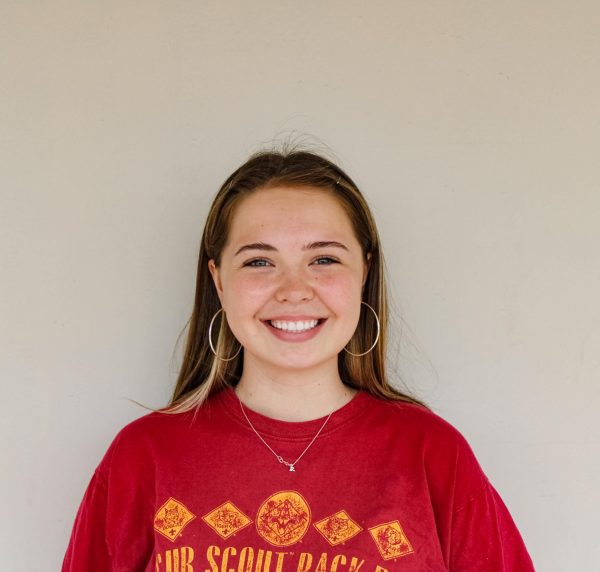 Katie Welch, Visual Media Editor
(she/her)

Senior Katie Welch has been drawing since childhood, specifically drawing people. Welch has big dreams of becoming a graphic designer or a...