Breakfast Suggestions for the Busy Student
Breakfast is a controversial meal. What is an essential part of starting the day is often a waste of time to others. A poll taken on October 1, 2022 on The Claw's Instagram account, indicated that 33%, of Campo students do not eat breakfast in the morning.
Freshman Valeria Portal is part of that 33%. Portal said, "I don't eat breakfast in the morning because I don't have time to make it and still get to school on time." This is unfortunately true for many other Campo students, yet many fail to see the health benefits associated with eating before school.
According to an article from Johns Hopkins Children's Center, "eating breakfast may help children do better in school by improving memory, alertness, concentration, problem-solving ability, test scores, school attendance, and mood."
Johns Hopkins Children's Center said, "Adults and kids who skip breakfast tend to have higher blood cholesterol levels – a risk factor for heart disease – than do breakfast eaters." In addition to having academic benefits, eating breakfast also benefits your health.
While some students shy away from breakfast because it's too time consuming, others might skip it simply because they don't like breakfast food. Cooking breakfast can take anywhere from 2 minutes to an hour.
There are many quick breakfast options that are still full of flavor. Some of these options include overnight oats, smoothies, egg bagels, fruit bowls, and more. Preparing dishes that don't take much time or effort are also very helpful when trying to get out the door on time.
Here are some breakfast suggestions from The Claw staff:
OVERNIGHT OATS
Overnight oats are a mixture between oatmeal and cereal. Overnight oats combine the simpleness and speed of preparing oatmeal, with the added nutrition of cereal.
Estimated time: 5 minutes prep time, 5 hours chill time.
Ingredients:
⅓ cup milk (any kind of milk)
⅓ cup oats
⅓ cup yogurt
1 teaspoon chia seeds (optional)
½ banana, mashed (optional)
Fruit, nuts, peanut butter, seeds, granola, vanilla extract, honey (to taste, optional)
Instructions:
Add milk, oats, yogurt, chia seeds, and mashed banana to a jar. Stir thoroughly. Refrigerate for at least 5 hours, or overnight.
After the oats have been in the refrigerator for at least 5 hours, add more milk until you get your desired consistency.
Add your toppings.
SMOOTHIES
Smoothies are an easy, on-the-go breakfast idea that don't take long to make and can easily be brought on the go to school in a travel mug. Smoothies have fruit, which is packed with vitamins and antioxidants, and can vary from simple to complex, depending on desired prep time and flavors.
Estimated time: 3 minutes prep time, 2 minutes blending.
Ingredients:
3 cups of fruit (frozen or fresh)
½ thickener (Greek yogurt, peanut butter, almond butter, or vanilla yogurt)
1 ¼ cup liquid (almond milk, coconut milk, whole milk, or fruit juice)
Add a handful of "add ins" (spinach, kale, flax seeds, mint, vanilla extract, cinnamon or honey)
Instructions:
Combine all the ingredients in a blender and blend until smooth.
Pour into cups/containers and add fresh fruit on top.
EGG BAGEL
Egg bagels are a great breakfast choice because they have plenty of protein to keep you full until brunch or lunch. While they take longer to make, their long-lasting nutritional benefits may outweigh prep time.
Estimated time: 1 minute prep time, 6-7 minutes cooking.
Ingredients:
1 egg
1 bagel
Butter
Seasoning (to taste)
Instructions:
Melt a slice of butter on a frying pan and heat the pan up.
Toast your bagel.
Once the butter on the pan is melted, crack the egg into the pan.
Use a spatula to stir the contents of the egg around in the pan.
Add salt, pepper, or other desired spices.
Cook the egg for 4 minutes, or until it is a sunny-side up egg.
Once the egg is cooked, place the egg on the bagel.
PARFAIT
In a way similar to smoothies, parfaits are very nutritious. In addition, they take little to no preparation time. Parfaits are very easy to travel with, and are the perfect meal to bring when you are in a rush.
Prep time: 5 minutes prep time.
Ingredients:
1 cup Greek yogurt
Fresh fruit
Granola
Honey
Instructions:
Put the yogurt in a bowl.
Slice as much fruit as desired and place into the bowl with the yogurt.
Top the fruit and yogurt with granola.
Drizzle honey on top.
All in all, students agree breakfast is a healthy way to start your day. The Cleveland Health Clinic states, "The benefits of eating breakfast [are to] give you enough energy for the day, improve heart health, lower your diabetes risk and reduce brain fog." Eating breakfast can take 3 minutes or 2 hours, but is a worthwhile way to start your morning.
Leave a Comment
Your donation will support the student journalists of Campolindo High School's The Claw. Your contribution will allow us to produce more issues and cover our annual website hosting costs.
About the Contributors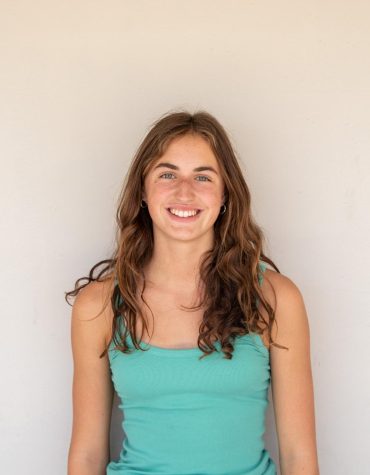 Lucy Maguire (she/her), Staff
Apart from her love of art and photography, freshman Lucy Maguire has been swimming for 8 years and playing volleyball for 5. 

Swimming, being an individual...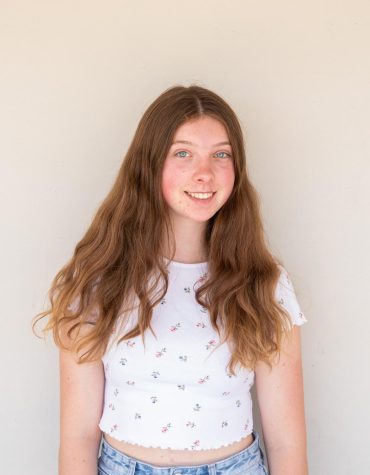 Sophia Lohman (she/her), Visual Media Editor
Senior Sophia Lohman loves to sing and act. Musical theatre is one of her favorite things, and it provides an outlet for her creativity and voice to be...