Campolindo Holds off Northgate in 5 Sets
Campo varsity men's volleyball beat Northgate 15 to 11 in a suspenseful point-to-point standoff on March 16.
Going into this matchup Campolindo had a record of 14-6 and had played a tournament in Las Vegas just days prior. During that tournament, Campolindo went 4-1 and played stiff competition.
"The Vegas tournament prepared us well for this game. We played a lot of teams we hadn't played before and the competition was at a high level. Beating a D1 NorCal playoff team 2 to 1 gave us confidence that we could play to that level. We also gained a certain comradery that brought us closer together," said junior Will Balassi.
This new found confidence was very apparent during the first set as the Cougars controlled the pace, leading 8-4 after an ace from junior Will Marusich. This confidence was challenged as Northgate started to settle down, leveling the score at 13 after a few key mistakes from the Cougs. For the rest of the set the teams remained even, trading points until 23 all. This is when Campolindo was able to convert on a spike from Balassi, and on the next point Northgate hit one into the net, giving Campolindo the 1st set.
"Our league is very tough and competitive this year, so I think it's important for us to know that we can't underestimate anyone and assume that we're more skilled or the better team, because we should take every team as seriously as possible," said Balassi.
The 2nd set was a struggle for Campo as they had good opportunities, but failed to convert time and time again. With this Northgate took control and won the set 25-22, evening the set count at 1.
The 3rd set was another back and forth battle, as each team went on their own individual runs. Northgate started off pretty strong taking a 10-8 lead, but could not hold on as Campolindo started to finish their kills and took on a 19-14 lead. They continued this momentum until the end of the set with senior Andrew Pak finishing it with a kill, hitting it off of the head of a Northgate player, allowing them to win the set.
Northgate held on until the 5th set, bringing the game into overtime and challenging Campo's victory in sets one and three. Campo's 6 starters played the entire game, as each team kept head to head in the grueling race for points. Bench players continued to be consistent with energetic enthusiasm and support for their teammates.
At the start of the final set, Northgate was able to maintain a lead of two to three points continuously, causing Campo to struggle to find their footing and they quickly fell behind. After a timeout, Marusich pulled through with a kill that brought energy levels to an all time high, turning the game around in Campo's favor.
"He gave us a second to think for ourselves about what we needed to do. And [junior] Graham [Volk] set that next ball to Pak and he just kept hitting and hitting the ball. So we just kept feeding him," said Marusich.
The tension was thick in the air as players began to realize the importance of each play. Campo pulled the game back into a tie, with Balassi leading the team in smart plays and everyone managing to close out points on the other side of the net. "I'm one of the key leaders in keeping everyone together, keeping the team as consistent as possible, and doing what I can to help the team stay focused and relaxed during games so we can play to our best ability," said Balassi.
"We had the Northgate film for about a week, and after studying it, we knew their main outside hitter was a very strong hitter and liked to rollshot into the middle of the court. So we were prepared to pick up on those and give our hitters the opportunities they needed to put the game away," Balassi explained.
Pak came in from the bench and took over from the 4th point to the end of the game, giving Campo the final push needed to pull ahead.
The crowd roared at the edge of their seats, encouraging players to apply themselves with the level of precision necessary to score ahead. Though Northgate followed uncomfortably close behind, Campo ended the final set 15 to 11, winning it all.
Leave a Comment
Your donation will support the student journalists of Campolindo High School's The Claw. Your contribution will allow us to produce more issues and cover our annual website hosting costs.
About the Writers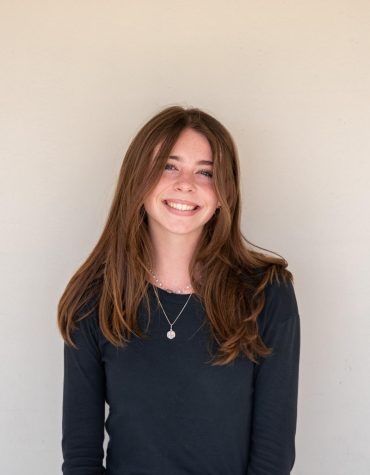 Parker Blau (she/her), Staff
Junior Parker Blau joined Journalism to experience writing in an open environment with creative freedom. In her free time Blau enjoys listening to music,...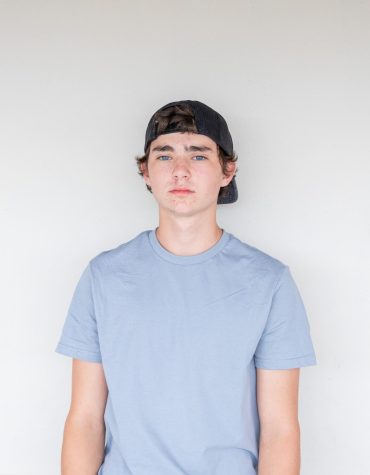 John Weaver (he/him), Staff
Junior John Weaver loves to spend his free time enjoying nature and playing baseball.

Weaver has enjoyed baseball since he was 5 years old, stating...