Lacrosse Player Leenhouts Commits to Colby
Varsity lacrosse player senior Harrison Leenhouts, who primarily plays midfield, has officially announced his commitment to play lacrosse at Colby College in Waterville, Maine.
Leenhouts has been playing lacrosse for "as long as [he] can remember," and has been playing for Campo lacrosse for all of his 4 years.
Leenhouts is incredibly thankful and happy for the time he has spent playing lacrosse at Campo: "It has probably been my favorite part of being at Campolindo as a whole… I think that sports teams are a great way for you to enjoy your time at a school without having to worry about the stresses of academics, since that can be overwhelming. I think that the lacrosse experience that I have had was overwhelmingly positive and I would never have traded it out for anything other."
This year Leenhouts is the team captain and even though lacrosse is a spring-season sport, he has already been working incredibly hard with the new players in setting up practices and just helping out in general.
Leenhouts' work ethic and passion for lacrosse is something that his teammates admire about him, and they all have a lot of faith that he will succeed in college due to this. Teammate and varsity lacrosse player junior Vincent Magana said that, "Harrison has always been there… This year he is our team captain and he has been helping out a lot… He is starting to help out the new recruits. He is also helping out the old recruits with clinics and captain's practice… He is just always there working hard."
Varsity player and teammate senior Patrick Sebree agreed, "I remember freshman year he always scored a couple of goals… But once Covid hit he started putting in more work, and by sophomore year he was 1 of the leading goal scorers on the team."
In regards to the commitment process Leenhouts said, "The process for me was a very stressful journey but it is 1 that I will never forget because of its ups and downs… It really paid off in the end."
He then explained, "It was a long process… I started probably the summer before junior year and now summer after junior year I am finally ending, so I feel like it was a really long and tedious process… You meet a lot of people and things might not go as planned but it was very rewarding for me personally."
Leenhout also talked about how helpful and supportive his teammates and his coach had been throughout the process as a whole: "I would say that my teammates and my coach were very supportive throughout the entire process… I have a very good bond with many of my teammates and my coach so they were very helpful and encouraging throughout the process," he said.
He added, "Some things did not go as planned… And [my teammates and coach] always told me to keep my chin up…I am glad I had a good strong group of guys and my coach to help me out."
Leenhouts was drawn to Colby College because of the environment, the great academics, and, of course, the lacrosse as well. "Colby College had everything I wanted… It had amazing academics, it had amazing facilities, I loved the coach, I loved the team that I saw and everything that the coach was telling me while I was touring the school and I was hearing only good news and it just seemed like the best fit for me personally."
His teammates think that Colby is going to be a perfect fit for Leenhouts, both academically as well as for the sports quality. "I think that it is a great fit for him… I think that he will do really well there and I am excited for him and I am hoping and knowing that he will prosper in his seasons there," said Magana.
Sebree added, " I think that he will fit right in at Colby College… I know that it is on the East Coast, but I feel that it is a great fit for him size wise in that he will be able to be successful academically and on the team."
Leenhouts is very enthused for his future at Colby, "I am absolutely excited. I didn't just choose Colby because it was my best choice, I chose it because it was the 1 I was looking forward to the most and it got me really excited to work hard and it got me excited for how my life is going to plan out in the future… I am really looking forward to it, it is going to be a big change since it is so far, but it is a chapter of my life that I can't wait to start."
Leave a Comment
Your donation will support the student journalists of Campolindo High School's The Claw. Your contribution will allow us to produce more issues and cover our annual website hosting costs.
About the Contributors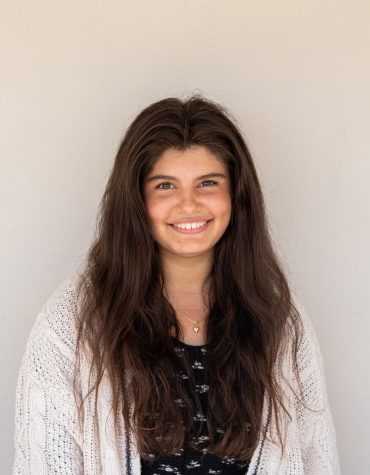 Isabelle Katz (she/her), News Editor
Senior Isabelle Katz loves to learn and tell stories. Depth reporting is a passion of hers. "You have to execute the craft of story telling and let the...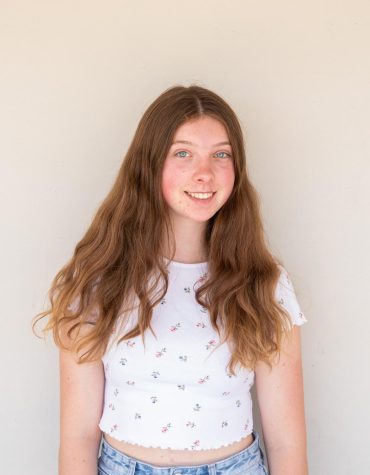 Sophia Lohman (she/her), Visual Media Editor
Senior Sophia Lohman loves to sing and act. Musical theatre is one of her favorite things, and it provides an outlet for her creativity and voice to be...