Football Holds off Acalanes, Stays Undefeated
In the most anticipated game of the year, in front of a sold out crowd, Campolindo's undefeated football team managed to come out on top with a score of 27-24 against their similarly undefeated rival, Acalanes.
"The crowd was incredible," said Head Football Coach Kevin Macy. "Probably the noisiest crowd we've ever seen at Campolindo. A couple of minutes after Acalanes took the field, our [team] took the field. The coaches were still behind the team and we could just hear the eruption. The stadium just exploded and echoed with the fans cheering for the kids. We've never heard noises like that. The game just had so much magnitude."
The game started with Campolindo receiving the ball after Acalanes won the coin toss and deferred to start with the ball in the 2nd half. Campolindo drove down the field, establishing the run game, and capped off this 5 minute drive with senior quarterback Dashiell Weaver hitting his lead wide receiver, senior Robbie Mascheroni, for a 13 yard touchdown, giving Campolindo an early 7-0 lead.
Acalanes fought back however, after establishing a solid run game and hitting a few chunk passes, they were at Campo's 25 yard line with around 3:30 left in the quarter. In the next play, Acalanes' quarterback lofted it over (temporary) safety, Mascheroni, for a 24 yard reception. This led to a 1 yard touchdown on a quarterback sneak, evening the score at 7-7.
For the next 9 minutes of play the game was at a standstill. This ended when the Acalanes' quarterback overthrew his receiver, allowing Mascheroni to pick it off and return it to Campolindo's 40 yard line.
"Playing both sides was a challenge," said Mascheroni. "I am not used to playing both sides of the ball so getting my body and mind used to that in such a short timespan was difficult, but I knew I could overcome this challenge, and so when I got that interception it was just such a great feeling."
After that pick, Campolindo drove down the field,and capped off the drive with Weaver throwing a dot to Mascheroni for a 5 yard TD, giving Campolindo a 14-7 lead with 53 seconds to go in the half.
Acalanes took advantage of the time Campolindo gave them by nailing a 46 yard field goal as the clock expired, making the score 14-10 with Campolindo leading going into the 3rd quarter.
For most of the 3rd quarter it was a defensive battle, both teams forcing each other into either punts or turnovers, until there was 3:53 left. This is when Acalanes' second-string quarterback delivered a 61 yard bomb to their wide receiver, giving Acalanes their first lead of the night 17-14.
Campolindo punched back with a 64 yard drive that ended with Weaver scrambling out of the pocket and delivering a beautiful pass to junior wide receiver Tim Daugherty, for a 3-yard touchdown. After a missed point after, Campolindo had a score of 20-17 going into the 4th quarter.
Soon after the 4th quarter started, Acalanes drove all the way to Campolindo's 43 yard line. The Acalanes quarterback then delivered a pass to their wide receiver who ran for about 17 yards, until senior linebacker Robby Horst forced a fumble that senior cornerback Lucas Concepcion recovered at Campolindo's 25 yard line.
In the next play Weaver completed a 51 yard pass to senior wide receiver Sean Spillane, putting Campolindo in the red zone with 11 minutes left in the game. After 1 1st down, a 5 yard run, and an incompletion intended for Mascheroni, Campolindo was facing 3rd and 5 on the 7 yard line. Weaver was able to scramble out left, making a defender miss, and then put his body on the line diving for the 1st down. This impressive play got the Cougars all the way to the 1-yard line. On 2nd and goal Weaver fell into the endzone to put Campo up by 10 with 7:54 minutes left in the 4th quarter.
Even down 10 points Acalanes was not gonna go out without a fight. Acalanes marched down field, completing 4 passes and finishing the 80 yard drive off with a check down over the middle for their second receiving touchdown of the game with 3:07 minutes left.
After Campolindo got a 1st down, they failed to get 1st down on 3rd and 3, forcing them to punt the ball, giving Acalanes 1 last chance to win the game with 1:10 remaining in the 4th.
Acalanes could not live up to the moment, throwing a prayer with 39 seconds left that was easily picked off by junior cornerback, James Giordani, securing a 27-24 victory over rival Acalanes.
That interception was 1 of 4 turnovers from Acalanes, compared to Campolindo's 0.
"Every football game comes down to the turnover game," said Weaver. "We were able to play clean for 4 quarters without any interceptions or fumbles. Obviously, our defense came out strong and they did the job. The secondary had 3 interceptions and a fumble recovery."
As the clock ticked down to 0, for the 1st time at Bob Wilson stadium in a long time, Campolindo students poured out of the student section onto the field.
In the end Campolindo had some standout performances. Weaver put on a master class: completing 24 of 33 passes for 269 yards and throwing for 2 touchdowns, along with rushing for 51 yards and a touchdown, all while not turning the ball over once. Even with getting banged up during the game, Mascheroni caught 2 touchdowns, while also accumulating his 1st interception of his high school career. Lastly Giordani led the secondary with 2 interceptions and sealed the win for Campolindo.
Leave a Comment
Your donation will support the student journalists of Campolindo High School's The Claw. Your contribution will allow us to produce more issues and cover our annual website hosting costs.
About the Contributor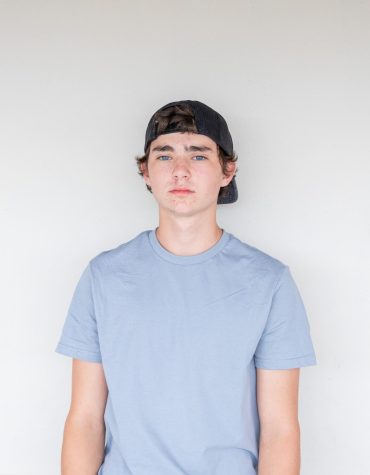 John Weaver (he/him), Staff
Junior John Weaver loves to spend his free time enjoying nature and playing baseball.

Weaver has enjoyed baseball since he was 5 years old, stating...