Teachers Return to Classrooms Before Hybrid Model Shift
Many Campolindo teachers returned to their classrooms to teach via Zoom during the week of February 1, providing a sneak peek of the hybrid model setup of their classrooms which the district has been working to prepare for the day that students are able to return to campus.
"I taught the whole class with windows open, doors open, the air is constantly going with heat, my double masks on, and I wiped everything down," said AP US History and US History teacher Lisa Herzig.
But Herzig's large classroom looked "very different" from its pre-COVID setup, with a newly-sanctioned maximum capacity of 13 people at a time and socially distant desk islands. According to Herzig, there is access to surplus masks, face shields, hand sanitizer, and wipes everywhere.
AP Psychology teacher Steven Dyer has been teaching from campus for the majority of the year, preferring it over teaching from home because "there are less distractions."
Classrooms have been rearranged to accommodate COVID-19 protocols. Dyer said, "My current classroom has a lot less desks and they are all spaced out. There is tape on the ground and a hand sanitizer station."
From her Zoom classes, senior Ellie Olson said she noticed that some of her teachers' classrooms have changed but there is nothing that is "too drastic."
"A few teachers' [in-classroom] audio quality might not have been as great as it was before, but all in all everything has gone pretty smoothly," said Olson.
According to an email update sent out by Associate Superintendent Aida Glimme, the daily case levels would need to decline rapidly from the current 26.9 cases per 100,000 people to 7 cases per 100,000 people before the district can permit students to return to campus for hybrid learning. All other metrics regarding Moraga's local positivity rate already meet the district's criteria. Thus, students merely need to wait for the county as a whole to reflect the numbers of this community.
Despite the lingering threat of COVID-19 and efforts to get more teachers vaccinated in the coming tiers of distribution across the country, going back to campus was a heartwarming reunion for teachers, with the addition of masks and social distancing. The return to her E-wing classroom made Herzig realize "how much [she] missed [her] friends and people just generally speaking."
"I ran outside and brought our little camp chairs to have our lunch outside and chit chat. It was just really delightful," Herzig said.
Despite the joy of teachers' return to their classrooms, Campolindo experienced a water pipe break on February 4, preventing some teachers from returning to campus.
The issues with the water saddened Herzig, who was excited to have another socially distant lunch with other staff members. "We kind of just got back into the groove and [I] had to go back to my house," Herzig said.
Nonetheless, the return of teachers to campus is a step forward into reclaiming a vague sense of normalcy for this school year. Based on a graphic included in Glimme's update, the tentative projected point in time in which Contra Costa County could be deep into the red tier is February 23. If these projections are accurate, students could potentially be on campus on March 2.
If students are having second thoughts about their learning experience decisions with the potential return date to campus growing nearer, Glimme wrote that "any families experiencing changes in family circumstances that are resulting in a need to change the instructional model (from full remote to hybrid or hybrid to full remote), please contact your counselor as soon as possible."
About the Contributors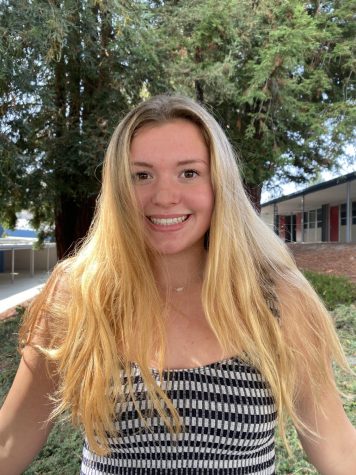 Nicole Kennedy, Opinion Editor
Senior Nicole Kennedy has played volleyball for 8 years and is currently on Campolindo's varsity team. She also played club volleyball at Red Rock East...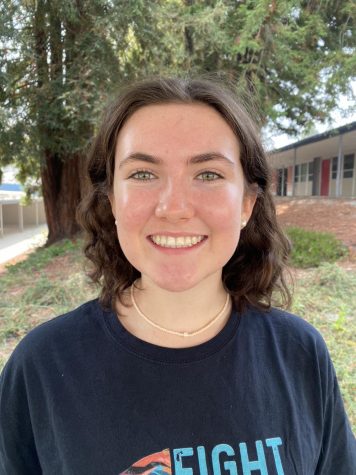 Caroline Fitzpatrick, Photographer
Junior Caroline Fitzpatrick has always loved art and photography. She uses her film camera to capture moments whether she's traveling on vacation or exploring...