Local Dancers Return to Studios
After months of being confined to virtual classes due to the coronavirus pandemic, local dance studios have begun allowing dancers back into their studios.
In-studio classes are being held by the California Academy of Performing Arts (CAPA), Contra Costa Ballet, and Ace Dance Academy, with dancers adhering to strict COVID-19 safety protocols regarding class size, use of protective masks, and more.
Moraga's CAPA began permitting small groups of 4 dancers to use their studios over the summer but has since started holding classes with cohort groups of 12 with the school year's commencement.
Junior CAPA dancer Olivia Curtis said, "We only go to the studio with the other people in the set groups of 12, we wear masks the whole time, try to distance to the best of our ability, and we alternate days on Zoom and in-studio."
Walnut Creek's Contra Costa Ballet has also welcomed dancers back into its studios, implementing a hybrid schedule in which dancers attend both in-person and Zoom classes throughout the week.
"Returning after so long feels weird, but it's a lot better than Zoom, even though it's hard to dance with a mask," said sophomore Contra Costa Ballet dancer Greta Koslosky.
Similarly, Ace Dance Academy began holding classes in its Walnut Creek studios the 1st week of school. "Everyone wears masks in class and our class size is cut in half. We stand 6 feet apart always and have our temp taken before class, and we must clean the studio after using it," said junior Ace dancer Izzy Grassini.
In addition to holding in-studio classes, Ace Dance Academy has found a way in which larger groups can dance together safely, with ensemble teams venturing outdoors. Grassini said, "For our ensemble team, we have to dance outside because it is too many of us to be inside."
While most dancers are excited to be returning to the studios, dancing amidst a pandemic comes with challenges.
High on the list of grievances for many are the difficulties posed by dancing in a mask. Grassini said that she finds it difficult to "dance with a mask on because dance requires lots of breathing." Masks "also hinder our use of facials, which is a big part of dance," she said.
"We have to dance with masks on which makes it very hard to breathe, especially when our practices are 2 to 3 hours long," said senior CAPA dancer and senior dance captain Cat Dunbar.
Due to CAPA's schedule, which allows dancers to alternate taking class virtually or in the studio, issues with Zoom are frequent. "We have had trouble getting the Zoom camera to show the whole studio, so oftentimes only half of the students in the studio are on camera. We also sometimes have issues with lagging or freezing, and the video is sometimes delayed in comparison to the sound," said Curtis.
Dunbar said, "Some of our teachers are on Zoom and not in-studio with us, so it's hard to communicate with them especially when we are learning new choreography or staging a piece."
Dance students are not the only ones struggling to adjust to this new normal. According to Contra Costa Ballet instructor Sherri LeBlanc, teachers have been challenged with learning to correct dancers while maintaining a physical distance.
"I have to really try to find ways to describe [the positions] with my words, or even have you put your own hands on your body to get what I'm looking for," said LeBlanc.
Despite these challenges, dancers and instructors alike are glad to be back in the studios.
Curtis said, "Taking in-person classes is really nice, especially when the teacher is in the room with you, because you have a much larger area to dance, you can feed off of the other people's energy, and in general it is better to dance in the studio so your timing and spacing works."
LeBlanc noted that returning to in-studio classes has provided dancers with the chance to dance more fully, as many are confined to smaller spaces when taking Zoom classes. "Even though we're being very careful, we get across the floor. We get to use our space a little bit more," said LeBlanc.
"I am personally very glad to be back in the studio not only because having a large open space is nice, but I also really missed seeing and dancing alongside the other girls in my classes," added Curtis.
Following nearly 6 months of dancing from home, returning to the studio has provided dancers with new challenges. However, it has also given many a newfound appreciation for their art.
Dunbar said that being prohibited from dancing in the studios "honestly made us become so much more grateful for the privileges we have now of being able to come into the studio every day."
Leave a Comment
Your donation will support the student journalists of Campolindo High School's The Claw. Your contribution will allow us to produce more issues and cover our annual website hosting costs.
About the Contributors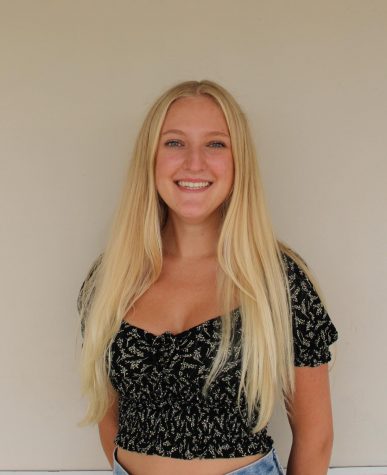 Jensen Rasmussen, Editor-in-Chief
Senior Jensen Rasmussen has been passionate about ballet since a young age, training and cultivating her love of dance throughout her high school career....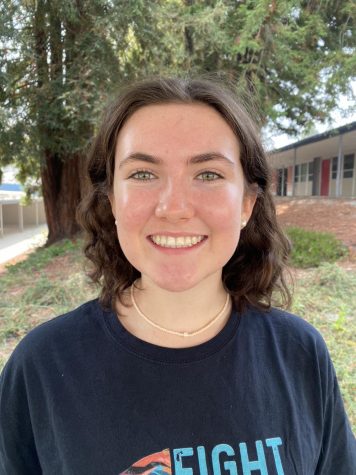 Caroline Fitzpatrick, Photographer
Junior Caroline Fitzpatrick has always loved art and photography. She uses her film camera to capture moments whether she's traveling on vacation or exploring...