Community Remains Tense on Local Instance of Police Violence
CONTENT WARNING: This article discusses details of police violence.
A 2014 graduate of Las Lomas High School and a Walnut Creek native, Miles Hall was greatly involved in the Lamorinda community. In his free time, Hall enjoyed playing music, riding his bike, and studying the bible with his grandmother. On June 2, 2019, Miles' parents contacted the Walnut Creek police department, not for the first time, during a mental health crisis of his in which he had broken a window. When police arrived and surrounded Miles, he ran toward them with a black gardening tool in an attempt to get through them. The gardening tool was mistaken for a crowbar by an officer. Miles was shot multiple times and died. None of the officers involved received legal consequences.
Miles' death shocked his parents, who had close contact with the Walnut Creek police and had formed a plan with them in the event of Miles' mental episodes. Hall's family contested the force used against Miles as unnecessarily severe and chose to file a lawsuit against the city of Walnut Creek. The case was settled in 2020 for 4 million dollars. The Halls also began the Miles Hall Foundation, which Taun Hall, Miles' mother, described as one to "support families by educating communities about mental illness and protect those impacted [by] mental illness from excessive use of force by law enforcement."
Many Moraga citizens are familiar with the Miles Hall Foundation due to their participation in Black Lives Matter protests during the summer of 2020. To activists in our community, Miles Hall's death was another example of unnecessary police force being used against a Black man.
During an interview on October 24, 2021 on another community topic with Moraga's Vice Mayor, Steve Woehleke, the topic of Miles Hall came up.
This is not my first conversation on local policy with Councilman Woehleke. On June 17, 2021, I participated in a presentation on the Moraga Police Department with 2 other Campolindo students on behalf of the Community Leadership Institute (CLI). Before our presentation began, Woehleke entered the room asking if this is where he could learn how to do chokeholds. Throughout our presentation, which called to defund the police, Woehleke interjected often. A fellow presenter stated that although he "welcomed having an opposing voice during the presentation itself, [Woehleke] did at times become overbearing." After the event ended, Woehleke sent out an email criticizing the event and our perceived "deficient logic." He then asked our program leader to "consider introducing the students to the concept of making quality decisions" and linked her to a Wikipedia article titled "Decision Quality."
The program director of Community Leadership Institute (CLI), Maddie Orenstein, replied with a criticism of his joke about chokeholds, stating that "this comment was additional evidence for our young people that town leadership is not being sensitive or responsive to student safety." Moraga Mayor Mike McCleur replied to this email, stating that he was "sorry…for that comment [made by Woehleke]" and that "humor is a 2-edged sword."
Woehleke brought up the topic of Miles Hall nearing the end of our interview, which was on plans for local housing developments. Initially, he apologized for the joke about chokeholds. He then stated that it was made because he was "upset" with our "characterization of the events of Hall's death." Before and during the presentation, peers and I repeatedly stated that Hall was murdered by Walnut Creek police. He then stated that, "What happened with Miles Hall was not murder. He charged at police with a spear. That's what I saw on the bodycam footage."
When I asked Woehleke if he had spoken with Miles Hall's family or representatives from the Miles Hall foundation, who often organize at local town council meetings, he stated, "No and I do not intend to." About a minute later, Woehleke ended the call. When I later conversed with Taun Hall, she stated that she would be "interested in setting up a meeting with the Vice Mayor."
When I spoke with Councilwoman Renata Sos on October 25, I asked her if she believed that the Walnut Creek police murdered Miles Hall and if the events that transpired between the 2 were racially motivated. She stated that she could not give an answer for either of the questions.
Although Woehleke stated during our interview that "the Walnut Creek police are not the Minneapolis police or the Chicago police," many would argue that the conflicts between police and communities are closer than we think. Regardless of our opinions on the assorted protests and movements that have arisen as a result of debates surrounding policing, it is essential not to dismiss the role of local politics and organizations.
Visit justiceformileshall.org for more information about Miles Hall's life and the advocacy being done in his memory. December 2, 2021 was 2 and a half years since his passing. May he rest in peace.
Leave a Comment
Your donation will support the student journalists of Campolindo High School's The Claw. Your contribution will allow us to produce more issues and cover our annual website hosting costs.
About the Contributors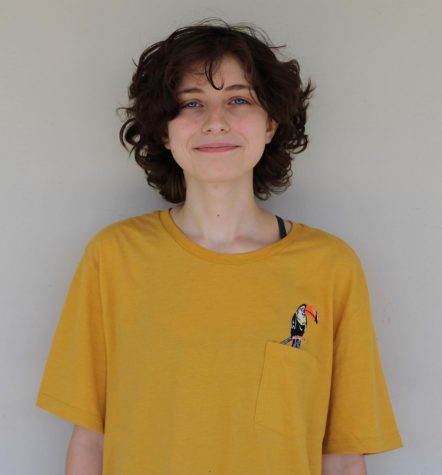 Ollie Axelrod (he/him), Staff Writer
Senior Ollie Axelrod has known how to speak English since he was a baby and is "very proficient" in reading and writing, inspiring him to unleash his...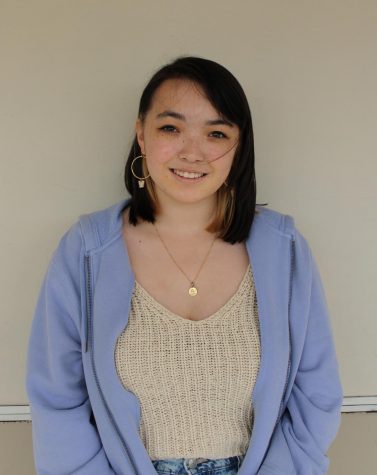 Grace Kelly, Lead Videographer
Senior Grace Kelly's passion for film led her to join The Claw art department. Kelly said, "Since I like making documentaries, journalism will definitely...