Donohoe Puts on Show as CNL Host
A week before homecoming at Campolindo, English teacher and former Drama teacher, Jamie Donohoe, made his own homecoming to host the final night of Campo Night Live.
The performance kicked off with a cold open of a skit entitled "Science Room." Per CNL tradition, this cold open only featured the directors, seniors Keilly Kilpatrick, Truitt Eglin and Riley Fox. The skit was a parody of a PBS Kids show about a science teacher with two kids as his assistants and the kids try to help him but unintentionally say some very dirty things. Then, at the end of the skit, the host turned their heads to the audience and said, "Live from Moraga, it's Campo Night Live!"
The host, Donohoe, came out on the stage to give his monologue. He started out by talking about how excited he was to be back with the drama program. He continued on about how his wife– Campolindo English teacher Jake Donohoe– didn't know he was at Campo hosting CNL.
While explaining the situation, he got a phone call from his wife asking where he was. Mr. Donohoe panicked and made up an excuse saying he was at the grocery store, planning to exit and escape back home. The hosts, Eglin, Kilpatrick and Fox, come out on stage and explain to Mr. Donohoe that his wife is backstage, and that he can't leave just yet. Mrs. Donohoe enters and reveals herself to the audience, and her and Mr. Donohoe exchange playful banter, which set the stage for the rest of the performance.
Every year, the directors have to choose 8 or 9 Saturday Night Live skits to perform for CNL. They have to choose between the over 7,500 skits SNL has performed over the years. "We chose the skits by just going over to someone's house and watching a ton of SNL," said Riley Fox, 1 of the directors.
Once the monologue ended, the performers went straight into the SNL classic skit, "Teacher Fell Down," where a high school driver's ed teacher wearing Heelys, played by Riley Fox, falls down while teaching the class. She does a very melodramatic monologue about the fall, oversharing elements of her personal life to a classroom that couldn't care less.
Later on in the evening, the act "Coffee Shop" was performed. In it, sophomore Liv Bersot and junior Marissa Mahler play a newly married couple testing out some coffee from the gourmet café "Domenico's." They soon find out "Domenico's" isn't a real place and they are really having coffee from Burger King. The couple has a meltdown in front of everyone and they cannot believe that "Domenico's" isn't a real place and that the entire time they were drinking "some burger coffee." Bersot's New York accent during the skit was the perfect touch to an already hilarious performance.
Campo-themed "Weekend Update" was performed by the directors, Kilpatrick, Eglin and Fox. They took a crack at Campo Cross Country Coach Chuck Woolridge and joked about his "new techniques to incentivize speed and endurance, including angry dogs running after you, Mrs. Adams in a golf cart, and the man in your walls." Then, they touched on the difficulty of hot lunch verification at Campo, saying that "they might as well ask you for your social security number and make you declare your place of residence before you can get your food." Following that joke, Mr. Donohoe came out and declared to the audience that him and Mrs. Donohoe were going to fight the Verbanzskys and the Rennos, 2 other Campo teacher couples, stating that, "There can only be 1 power couple at Campolindo, and it's gonna be the Donohoes."
The night concluded with "Men's Room," primarily featuring Nathan Gill, Kenneth Greenwell, and Logan Raymond. It touched on the awkward conversations that men have in the restroom. While the men are at the urinal, the audience gets to hear their internal monologue. This skit featured very impressive set design and a quote that will live in infamy with all CNL cast members for years to come. "Football is crazy!"
Leave a Comment
Your donation will support the student journalists of Campolindo High School's The Claw. Your contribution will allow us to produce more issues and cover our annual website hosting costs.
About the Contributors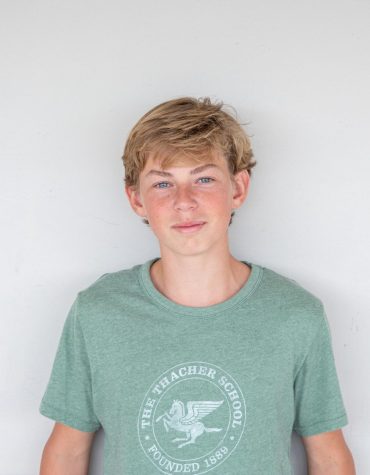 Harrison Fuller (he/him), Staff
Harrison Fuller is a sophmore football player that was born in Bangkok Island, Thailand. He has lived in Lamorinda for 6 years and loves to coach younger...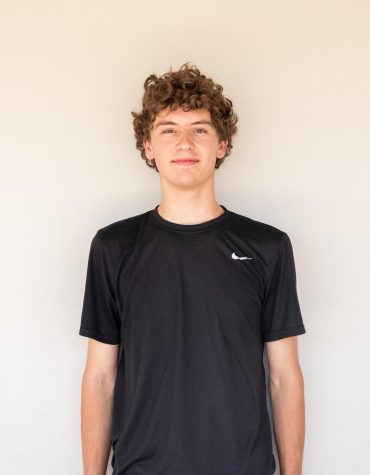 Ty Sofman (he/him), Photography Editor
Ty Sofman, a senior at Campolindo, has always enjoyed photography and basketball. Sofman uses his photography to capture sports.

Sofman's interest...