Breast Cancer Fundraiser Tops $1000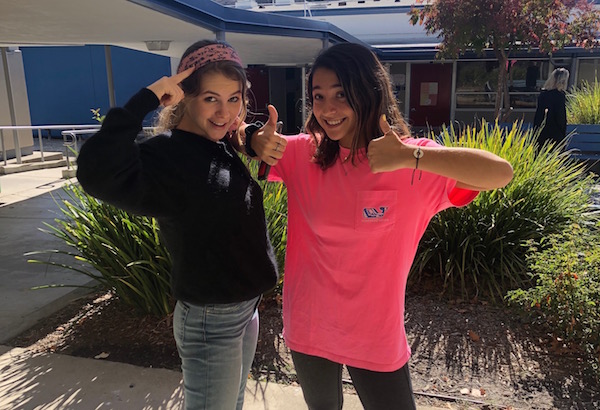 Leadership began a fundraiser on October 12 to raise money for breast cancer research in recognition of Breast Cancer Awareness month. The fundraiser was organized by sophomore and Commissioner of Philanthropy Lars Ahrens of the Leadership class.
Leadership teacher Lindsay Webb-Peploe said that the class created the position of Commissioner of Philanthropy this year to "try to engage the student body and join people together in activities."
Last year, the Penny Power fundraiser raised about $90 for breast cancer research. Ahrens said, "We didn't raise that much money because we had an inefficient system, where we just collected change every Wednesday."
This year, Ahrens believed that a new system of collection would raise more money. Instead of collecting spare change weekly, the leadership class placed manila envelopes with pink flyers attached in each classroom to hold donations.
All of the proceeds from this year's football t-shirts made special for breast cancer awareness month will also be donated and students have been encouraged to wear pink every Wednesday in October.
Leadership was inspired, in part, to begin the annual fundraiser after Campolindo history teacher Lisa Herzig was diagnosed with breast cancer during the 2016-17 school year. Pink "Love for Lisa" shirts were sold, raising money for research.
The following year, the Leadership class decided to begin an annual fundraiser and special shirt design during October.
"It hit close to home, and it was incredible to see how everyone rallied behind Mrs. Herzig. The support that students and teachers showed her got us thinking that a fundraiser would be super successful," said senior class president Zoe Crouch.
The fundraiser raised over $1000, making Webb-Peploe fulfill a promise to dye her hair pink.