Club Collaboration Builds Empathy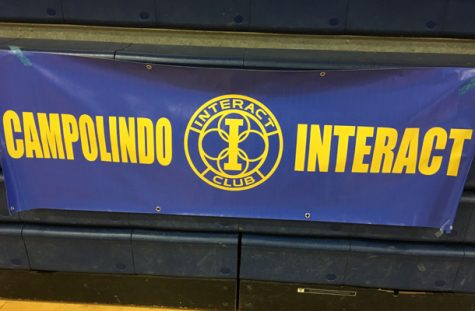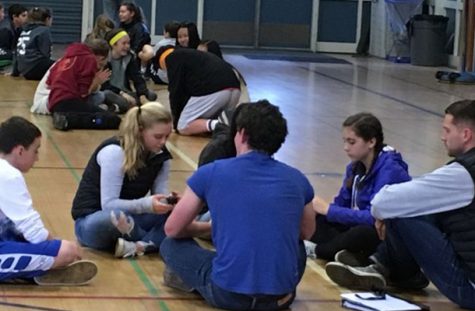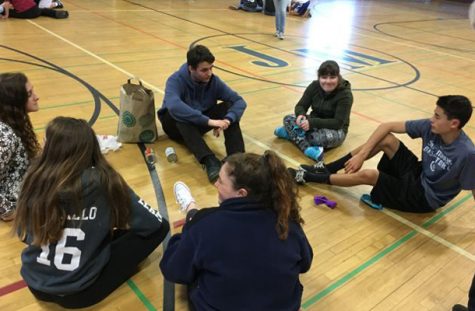 The Interact Club collaborated with junior Audrey Moore's Project Empathy to create a workshop on visual impairment for Joaquin Moraga Middle School's Leadership class on March 8.

Ashley Mulakaluri, president of the Interact Club, has been working with Moore to develop the program since the fall. "Audrey and I are the main coordinators. We have been talking about Project Empathy since the beginning of the 2nd quarter, and how we want to implement the program into different schools, or doing out of school stuff like the Moraga County Fair. We decided to narrow it down since it's our 1st time. So we spoke with the JM Leadership teacher, [Kristin] Anderson, and she accepted," she said.
"I've been running this project called Project Empathy since this past summer," said Moore. "It's goal is to to implement exponential learning and experiential education into programs that youth can access. For example, like running camps or different workshops that put kids through different experiences that then gives them a sense of empathy for others in the world."
According to Moore, her mother encouraged her to find something productive to do with her free time.
Moore was inspired to create the program while traveling abroad. "The next summer, I went on a trip to the Dominican Republic, and I lived in a very impoverished community for a month. It was very eye-opening for me, and when I got home I immediately heard my siblings complaining about the temperature of the water, or who got to use the iPad first, something very small like that, and it drove me crazy."
Moore believes "the kids in our community don't really appreciate what they're given, and they take a lot for granted."
Junior Noah Todd appreciated the event's focus on vision imparement. "I think this is a really interesting cause. I'm someone with good enough vision, so it's not something I think about on a daily basis. It's important to know what these people go through. They're not helpless, they're actually quite capable of doing things, and Audrey even talked about professions that the blind could do, like being surgeons and things like that," he said.
Moore was impressed with how well the middle school students completed the stations."We got there, set up our 5 different stations in the gym, and we sat the kids down. I then talked about who we were, why we were there, what we're going do, gave them the instructions on how to rotate around the stations when they heard me say so, and then they went right into it. They were very well-behaved, it was super easy-peasy. They did each station in groups of 5-6, and at the end we all sat back down and we discussed what they had learned and why this was so important," said Moore.
According to Todd, students were "really looking forward to [Mulakaluri's] station because it was an obstacle course. "
"For my station, we blindfolded the kids, gave them walking sticks, and had them go through an obstacle course using the sticks to feel around," said Mulakaluri. "Then, we discussed how, in real life, how people use stuff around them to know their surroundings. For example, there's a beeper on the Walk sign at a crosswalk that people use. We were having fun while they were hopping through the obstacles, and when we discussed them afterwards the kids seem to get it."
Mulakaluri hopes her club will continue this project even after she graduates. "After Audrey and I leave for college, we want people to be involved and be able to run it without us," she said.
"This is just the beginning. We were putting the eighth graders through this activity so they can learn how to run their own stations. We'll build up, I want to go to other middle schools. Maybe even bring it to Campo. It's very open and very adaptable, so it can be implemented in variety of places," Moore added.