Benefits of Community College and Trade School
Campolindo's seniors are currently buzzing with the stress of the college decision season. As colleges just get more cutthroat and expensive, many underclassmen may be contemplating whether or not attending a 4 year university is worth it. Students with these concerns should look into the alternative education options that community college offers. Here are some reasons why looking into community college is worthwhile:
You'll Save A Lot Of Money
Senior Morgan Giovinazzi (she/her) said that her decision to attend Santa Barbara City College next year was mostly motivated by 1 thing: "Community colleges are much more affordable." In this, she's definitely not alone. College tuition is getting more and more expensive every year, and many students do not want to deal with the stress of budgeting these extreme expenses or taking out loans that they may be paying off well into adulthood. Enrolling at a California community college as a 1st-time, full-time student guarantees 2 years of free tuition, meaning you'll save lots of dough. Whether paying for another school isn't feasible or you just want to save more money for post-graduate life, community college is a fantastic option.
Community College Offers More Opportunities to Explore
Senior Grace Kelly (she/her) will be attending Berkeley City College next year, and is "excited to be taking a variety of different classes that I'm interested in, instead of those that revolve around a specific major." For her, community college provides the "opportunity to get my general education out of the way, so I can then transfer to a university and focus on an actual major." Joan Batcheller, Campolindo's College and Career Adviser, finds this to be a common statement among those attending community colleges: "[Community college] students can take a variety of different courses and figure out what their path is if they don't know." Not every student is ready by 18 to commit to a major. Community college is a path that provides more flexibility and variety, so students can explore many academic arenas at the college level before settling on a path.
Many students also explore trade programs—alternatives to traditional colleges that train students in technical skills—at schools like Diablo Valley College (DVC). Trade programs can vastly open the array of possibilities open to students. Batcheller said she's seen students become "electricians, welders, and culinary experts" through DVC's trade program. She finds that these programs "provide students with career objectives and opportunities that they may not have found at other institutions." Whether you want to become a sous-chef or a mechanic, community college can provide you with the ability to obtain a trade certificate and make a career from a unique skill.
Community College Provides More Chances To Get A University Degree
As University of California (UC) degrees increase in prestige and demand worldwide, their admissions process is becoming more and more cutthroat. But did you know that there's a way to get a guaranteed spot at UC Davis, UC Irvine, UC Riverside, UC Santa Cruz, UC Merced, or UC Santa Barbara after 2 years at community college? With California's Transfer Admission Guarantee (TAG) program, students can transfer to 1 of 6 UCs after 2 years of strong performance at a community college. This strong performance includes taking certain required classes and maintaining a high GPA. Students can then graduate 2 years later with the same degree as those admitted to a UC right out of high school. Whether you faced obstacles during high school that diminished your grades or you're simply not interested in the stress and ambiguity of the college application process, the TAG program provides California students with an alternate path to obtaining the prestige of a UC degree.
Finally, California has really cool community colleges!
Although DVC is a great school with amazing programs, there are many other options to explore alongside it. If you want to stay local, Berkeley City College is a fantastic school known for its innovative American Sign Language curriculum and its program that provides its students with the option of taking a class at UC Berkeley every semester. Interested in going south? Santa Barbara Community College boasts 1 of the prettiest community college campuses in the country and is consistent in its strong transfer rates. Or, for a happy medium between the 2 distances, check out Lake Tahoe Community College, a school with a small, woodsy feel that is popular for those interested in natural sciences. If you're interested in attending community college, there's a multitude of fantastic options in California.
Leave a Comment
Your donation will support the student journalists of Campolindo High School's The Claw. Your contribution will allow us to produce more issues and cover our annual website hosting costs.
About the Contributors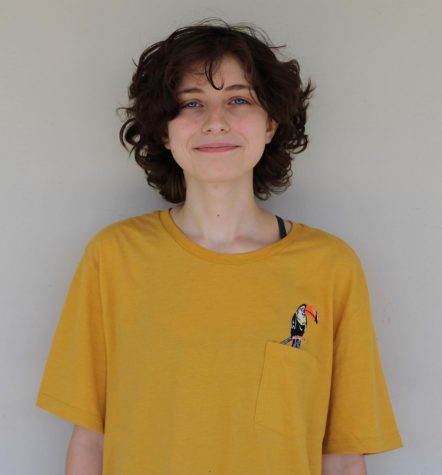 Ollie Axelrod (he/him), Staff Writer
Senior Ollie Axelrod has known how to speak English since he was a baby and is "very proficient" in reading and writing, inspiring him to unleash his...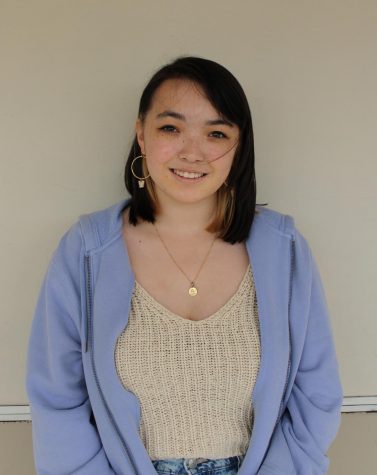 Grace Kelly, Lead Videographer
Senior Grace Kelly's passion for film led her to join The Claw art department. Kelly said, "Since I like making documentaries, journalism will definitely...