What's In the Sugar Plum Fairy's Dance Bag?
The Nutcracker's elusive Sugar Plum Fairy is often thought to be the epitome of grace, generosity, and subtle holiday spirit. The classic, twinkling tune accompanying her variation is all too familiar, blaring over department store speakers and luxury car commercials alike in the weeks leading up to the holidays. For those hoping to catch a glimpse of the Sugar Plum for themselves, Moraga's own California Academy of Performing Arts (CAPA) is holding their annual performance of The Nutcracker at the Campolindo Performing Arts Center December 2 to December 5, featuring seniors Halley Campo, Skylar Wolff, and Olivia Curtis as the iconic role.
Despite her seemingly effortless elegance, preparing to dance the part of the Sugar Plum Fairy is no child's play: all 3 dancers have been rehearsing the varying ins and outs for months alongside their usual technical training. Aside from physical rehearsals, there's much more that goes on behind the scenes, from pointe shoes to bedazzled tulle tutus to many, many bobby pins. Contrary to popular belief, even the Land of Sweets' magical ruler has her must-have essentials.
Maybe she's a purist, sticking to only the absolute necessities: Starbucks holiday latte, pointe shoes, and a sparkly tiara, of course. Or, possibly, she totes an overflowing pack reminiscent of Mary Poppins' Magic Carpet Bag, full to the brim with seemingly futile, yet inconspicuously festive, items.
Either way, if you've ever wondered what the Sugar Plum Fairy keeps in her dance bag, here's your chance to find out:
Senior Olivia Curtis
Curtis is a veteran Sugar Plum, having previously danced the role in CAPA's 2019 Nutcracker and in 2020's recorded performances. Thus, she's all too aware of the Sugar Plum Fairy's must-have necessities. Reportedly, her most essential items for the stage are sparkling glitter spray and Tiger Balm, a topical balm used to relieve muscle and joint pain. "Tiger Balm is great, it's a favorite. That just sits in my dance bag," said Curtis.
While this Sugar Plum Fairy doesn't need a caffeinated pick-me-up to get through her deceptively gruelling variation, Curtis drinks iced tea. "I usually drink the Starbucks Iced Passion Tango Tea, unsweetened, Grande. Same thing everytime."
Some other items in Curtis' bag include:
Bag with organizational pockets
Practice skirts
Bobby pins, hairbrush, and hair ties
IcyHot
Advil
4-6 pairs of pointe shoes
Therabands
Dance journal
Character shoes
Ballet flats
Tap shoes
Legwarmers
Trashbag pants
Senior Halley Campo
This will be Campo's 2nd time dancing as the Sugar Plum Fairy, so she's well aware of her Nutcracker necessities. However, given that CAPA opted for a recorded version of the holiday classic due to COVID-19 in 2020, this will be Campo's first time performing the role for a live audience.
"Part of the difference between doing it live is that we don't get the comfort of a second take in case we don't like the first one. [Last year], I think I used my first take for my variation and then I used my second take for the Coda. Not having that option is a little scary, especially since spotting on the stage is a lot different than spotting in the studio," said Campo. "The other difference would just be needing to project to a whole audience instead of just a camera."
In preparation for the production, Campo totes her essentials in a Fjallraven Kanken backpack. "I started using it when I was at Joffrey [Ballet Summer Intensive] because I wanted something that was small and I could use as a backpack throughout the day. And since I came back, I've been using it for everything because it's just so convenient," she said. For the theater, Campo also packs some of her stage essentials, such as bobby pins and headpieces, in a special crate.
Campo's bag includes:
Ballet flats
Tan and black character shoes
Tap shoes
3-4 pairs of pointe shoes
Toe pads
Pointe shoe wings
Rubbing alcohol
Glitter stick
Hershey's chocolate kisses
Senior Skylar Wolff
Wolff, CAPA's newest Sugar Plum Fairy, will be gracing the stage in the iconic tutu for the first time this year. "When you first see The Nutcracker, you see the Sugar Plum and think, 'That's the role that I want to be someday.' It's just really surreal that I am that role, so I'm just trying to enjoy every moment of it," said Wolff.
In preparation for her debut as the leading lady, Wolff hauls her essentials in a trusty Adidas duffle bag. She said, "I'd say my most used item would probably be my pointe shoes. I do ballet 3 times a week, 4 because of ballet rehearsals. I usually have 1 pair for Queens and 2 pairs for Snow."
Other items in this bag include:
Tap shoes
Dance paws
Therabands
Water bottle
Sunflower seeds
Dance journal
Sweatpants
Jacket
Elgin archexerciser
If you want to see these local dancers and more in CAPA's performances of The Nutcracker, get your tickets here.
Leave a Comment
Your donation will support the student journalists of Campolindo High School's The Claw. Your contribution will allow us to produce more issues and cover our annual website hosting costs.
About the Contributors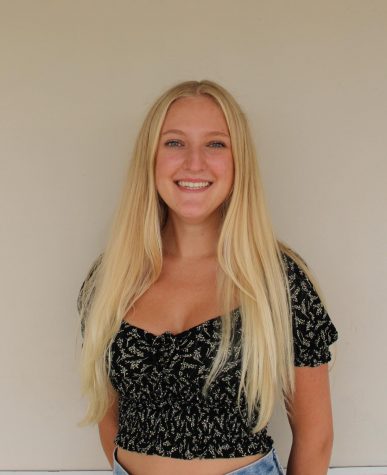 Jensen Rasmussen (she/her), Editor-in-Chief
Senior Jensen Rasmussen has been passionate about ballet since a young age, training and cultivating her love of dance throughout her high school career....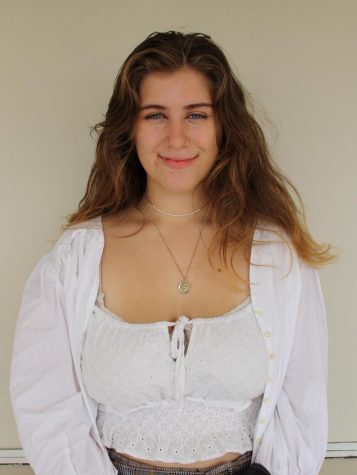 Kayla Barker (she/her), Co-Visual Media Editor
Senior Kayla Barker is an art enthusiast. Barker enjoys spending time drawing, painting, or learning more about the craft by watching videos by other artists. 

"I...