Met Gala Fashion Features Focal Points of American Culture
After being canceled and postponed due to COVID-19, "fashion's biggest night out," the Met Gala, made an extravagant return on September 13. Although the event was much more intimate this year in accordance with health and safety protocols, the red carpet remained flooded with stardom's biggest names dressed in elaborate, fabulous, and sometimes thought-provoking fashion.
With a theme of "In America: A Lexicon of Fashion," attendees interpreted the patriotic motif in a multitude of ways, opting for historical, political, and cultural translations. In hindsight, here are The Claw's favorite looks from the 2021 gala:
Kendall Jenner
Supermodel Kendall Jenner served looks in a sheer beige, rhinestone encrusted dress by Givenchy, paying homage to Old Hollywood with a daring, 21st century twist. Inspired by Audrey Hepburn in My Fair Lady, the gown's silhouette-skimming design and crystal fringe was a reflection of that seen on the stars of classic American cinema. However, Jenner put a spin on the traditionally with the translucent nature of her attire, exposing her undergarments.
Reverence to the stars of yesterday can also be seen in ensembles worn by Kaia Gerber, Troye Sivan, and Barbie Ferreira.
Senior Kalea Ting said, "I loved the references to Old Hollywood glamour with the pin curls and opera gloves. I also liked Barbie's homage to the roaring 20s with the flapper girl dress and pearls. Some of the other looks also had an Audrey Hepburn-esque elegance."
Junior Neha Ravikumar also noted Ferreira's 1920s-inspired ensemble as 1 of her favorite looks of the evening: "I think it looked really elegant… I'd like to hear the backstory, but it reminded me of a 1920s flapper."
Quannah Chasinghorse
Rising model Quannah Chasinghorse concluded a successful fashion week with her 1st Met Gala, dressed by designer Peter Dundas. In preparing for the soirée, Chasinghorse and her team prioritized her Indigenous culture, honoring her ties to the Navajo tribe with ornate turquoise and silver jewelry. Staying true to the evening's theme, Chasinghorse told Vogue that "it's extremely important to represent and bring authentic and true American culture to this year's theme, as Native American culture has been appropriated and misrepresented in fashion so many times."
Chasinghorse's look, weighted with sentiment, stood out to senior Allison Neff as something she "had never seen before."
Neff added, "Quannah Chasinghorse is definitely my favorite overall. I think she looked so good and had 1 of the best looks of the night."
Ciara
Singer Ciara sported a backless, fluorescent green Dundas gown, adorned with jersey-inspired stripes and a silver "3." Inspired by her husband, Seattle Seahawks quarterback Russell Wilson, the star honored the tradition of American football in pairing the designer gown with his 2013 Super Bowl ring and a football-shaped clutch.
While Ciara's experimental (and even abrasive) interpretation may have turned heads on the carpet, her athletics-influenced look undoubtedly tied back to the theme. Neff noted that, unlike other "repetitive and underwhelming" ensembles she saw, Ciara's was among the few that seemed worthy of a revered event like the Met Gala.
Ravikumar said that Ciara's dress "fit the theme so well, and the color just looked so great on her and really complimented her skin tone… It had a lot of historical references as well, you could tell with the '80s shoulders. But it had a modern twist with the silhouette… It's a really good interpretation of bringing America's history together in modern times."
Anok Yai
Like Jenner and others, model Anok Yai's look was inspired by a 20th century entertainer, giving a nod to classic Hollywood glam in a celestial Oscar de La Renta dress. Honoring performer and civil rights activist Josephine Baker, Yai posed in the figure-hugging gown adorned with crystalline florals and stars, matched with sheer opera gloves and a feathered shawl reminiscent of Baker herself.
Also drawing inspiration from the American-born French activist was Yara Shahidi, clothed in a full Dior look complete with a veil and waistline belt.
Alexandria Ocasio-Cortez (AOC)
In attendance, alongside supermodels and movie stars, was U.S. House of Representative AOC, who stunned in a white gown by New York-based designer Brother Vellies. Emblazoned with bold, red text reading "Tax the Rich," AOC sparked controversy related to the place of such political sentiments at a fashion gala where tables run upwards of $275,000; some criticized the apparent irony, whereas others applauded the congresswoman for using the platform to ignite a conversation.
Ting said, "I think that the Met Gala is a great place to make a statement, and I think AOC's dress was very on brand. The message was perfect for her audience that night. She sparked conversation with her dress and it was highly appropriate for the theme this year."
However, because AOC was amongst many guests who attended free of charge, either because tickets were comped by the Met or because they were wearing a piece by an up-and-coming designer, her critics' arguments seem to be invalidated.
Despite the controversy of her political sentiment, some were simply unimpressed by the progressive politician's ensemble.
Neff said, "I saw a TikTok saying it looked like a Chick-fil-A bag and now I can't stop thinking about that whenever I see her dress."
Leave a Comment
About the Contributors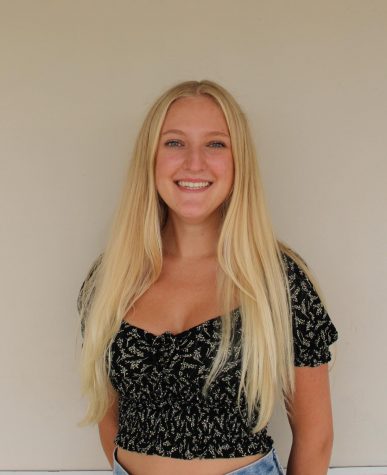 Jensen Rasmussen (she/her), Editor-in-Chief
Senior Jensen Rasmussen has been passionate about ballet since a young age, training and cultivating her love of dance throughout her high school career....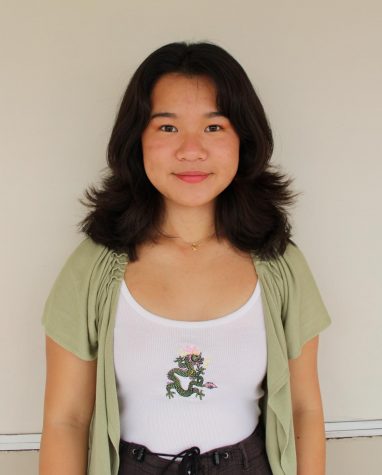 Ashley Xu, Co-Visual Media Editor
Senior Ashley Xu has been interested in art since she was in the 3rd grade.

Xu is fascinated by iconic painters like Monet and Dali. "I like Monet's...