Book Drive Builds Library for African School
Coordinated by sophomores Gracie Woidat and Emma Bennett, the Student Africa Library Project (ALP) held its 1st book drive of the year from March 6-22.
The club hoped to gather 1000 books and raise $500 to create a library for a school in Malawi .
According to Woidat, her club is a small branch of the ALP organization, which aims to start libraries in rural African schools. "It creates a safe and secure educational environment for kids who live there because they sometimes don't have access to resources, so we reach out to them and helping them learn," she said.
Woidat and Bennett were inspired to create their club after finding out about the ALP organization through a Girl Scouts Leadership Conference last year. There, they listened to guest speaker Chris Bradshaw talk about her experiences as an ALP coordinator.
"Emma Bennett and I were like, 'Oh that's really cool,' and we talked about how we should start a club next year to help do book drives," said Woidat.
To reach their book drive goal, Woidat and Bennett created a Go-fund Me page and asked for donations from their neighbors. Within 3 weeks, they were able to gather the 1000 books and raise the $500 they needed to create 1 library in Malawi.
In addition, they installed a "book box" in the teacher's lounge at Rheem elementary school with the permission of Principal Brian Sullivan, as a way to collect more book donations. 
"We are very proud of the girls and their commitment to support children all over the world. I think their efforts will have a great impact on the villages and communities her books make their way to," said Sullivan. "Literature has such a profound impact on children, by opening their minds and giving them an opportunity to share in experiences that would otherwise be missing."
Bennett thinks that its success was dependent on the support of Rheem teachers. "Within the 1st few days, we had already gotten 2 full boxes just from 1 teacher," she said.
"What appeals to me about this project is that you're not only interacting with your community by communicating with people to organize book drives and such but also that you're making a global impact. It's on a bigger scale and that's what makes it special. It's important to help your community, but it's also important to realize there's more out there," said Woidat.
According to Bennett, the next step is to pack and ship the books to the ALP headquarters in New Orleans, where they will then be transferred to the school in Malawi.
About the Writer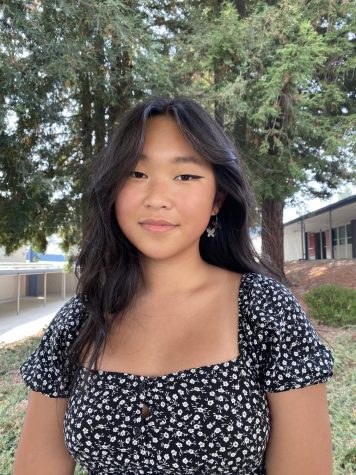 Mindy Luo, Visual Media Editor
Senior Mindy Luo has spent her high school career utilizing her artistic skills as a vehicle for her commitment to various social justice movements.

Luo...