Passionate Coach Contributes to Cheer's Growth
Both the sideline and competitive cheerleading programs at Campo have seen a drastic increase of participants for the 2021-2022 season.
While the Campo cheer teams have always been filled with talented cheerleaders, it only recently has seen a large growth in the quantity of students involved.
Competition cheer captain Juliet Diaminditis said, "Our freshman year, we had 16 people. Then, in my sophomore year, we started out with 15 people, but then it went down to 12. My junior year, we had around 12 again, and then this year, we have 22."
The increase in participation can be directly connected to the new cheerleading coach Selin Wold, who has transformed the cheerleading program, and increased the enthusiasm for cheer at Campo.
"I attended Campolindo and was a JV and Varsity cheerleader. I am very passionate about cheer and I loved my time at Campo. We used to have 50-60 people tryout for 15 Varsity spots, so my goal was to rebuild the enthusiasm and have as many people participate in cheer as possible," says Wold.
Wold added, "I think that school spirit is so important and after coming off of such an unusual year, I think the students are very excited about being back on campus."
Wold's efforts have not gone unnoticed by members of the cheerleading program.
"Our Coach Selin has worked really hard to rebuild the program. [Her efforts have] seemed mostly behind the scenes then up front. She has promoted [Campolindo cheer] on social media, as well as talked with parents of other schools, [and has built] relationships within the community," said Diamanditis.
While some obstacles have come up, Wold has implemented some new strategies.
"Keeping such a large team organized has been a bit tricky, but we are getting into a good rhythm and have the new cheerleaders assigned to returning cheer buddies," Wold said.
A larger team also presents many more current and future opportunities for the team.
"We have hosted a few bonding events and will continue to do so in order to keep the group engaged and enjoying time spent together…I'm looking forward to bringing back some fun cheer traditions and to creating new ones," said Wold.
Leave a Comment
About the Contributors
Ruthie Stoll (she/her), Staff Writer
Freshman Ruthie Stoll is a dancer, tennis player, and foodie. She grew up in a small town in Pennsylvania, moved to the Bay when she was 4, and just graduated...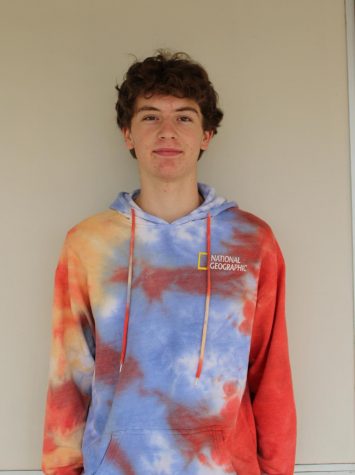 Ty Sofman, Staff Photographer
Ty Sofman, a junior at Campolindo, has always enjoyed photography and basketball. Sofman uses his photography to capture sports. 

Sofman's interest...