Community Maintains Positive Outlook In Spite of Positive Cases
Less than a month since returning to campus full-time, Campolindo has already seen a number of positive COVID-19 cases. Despite safety measures designed to keep our community healthy, the Delta variant's nationwide surge has impacted our community firsthand.
On August 17, Campolindo parents 1st received an email from Principal John Walker confirming that there had been a positive case within the student body. Just 2 days later, a follow-up communication detailed 9 cases of COVID-19.
Walker said, "We anticipated that there very well could be cases once everyone comes back together [to] classes, activities, sports, [and] hallways. However, our hope is if we follow our protocols, that those numbers will decrease and that we can continue to run full programing."
These communications also reiterated some safety measures that parents and students were to be reminded of, such as adequate hand washing, masking, and social distancing. However, the district's policies for when an individual tests positive for the virus are far more extensive.
Walker said, "A key strategy is information about opportunities for testing, if that's something the family wants, [and] information about vaccines, if that's something the family might want to explore with their physician… Contact tracing is another key component. If there is a positive case of COVID-19 on campus, we want to quickly work to learn who may have been in close contact with that individual, be it a staff member or a student, and get that information to them, and in the case of a student, to their parent or guardian, so they can take appropriate steps."
He added, "If there is an individual who tests positive, then that contact tracing is much more than seating charts or proximity in the classroom, although that is critical. We also talk to the individual, 'Who were you eating lunch with, are you playing any sports, have you had any close contact, which is defined as less than 6 feet for 15 minutes over a 24 hour period?'… Contact tracing is really only as good as the information that you're getting."
Despite administrative efforts, some students were left disappointed with the level of precaution the school seemed to be taking in regards to individuals who had been flagged as close contacts. Senior Halley Campo, who was potentially exposed to COVID the 2nd week of school, said, "They told me that either my twin brother or me had been exposed, but they didn't say which one. And they also didn't include which classes or anything, so I had no idea."
Although Campo was not required to have a COVID test because of her vaccination status, her family opted to test both her and her brother "twice because [she teaches] little kids and didn't want to expose their families to COVID if [she] was carrying it." The siblings also wore masks around their home until their negative PCR tests came back in order to protect their parents from potential exposure.
Because Campo was unable to learn whether it was her or her brother who had been exposed, where they had been exposed, and who they were exposed to, she was left feeling somewhat vulnerable. "I think they need to tell people who they were exposed to, because you never know if they're in your lunch group or anything, and it makes the contact tracing so much more stressful. People aren't going to judge if you have [COVID] or not, and you don't have to disclose whether they're vaccinated or not. What matters is that they had it and they were a danger to you," said Campo.
With the initial outbreak behind us, as of August 23, Campolindo has had no new cases within its student body. For the most recent information regarding COVID within the district, the AUHSD COVID-19 Dashboard is a valuable resource. Each Monday, data from each school is published for the week, laying out the number of positive cases along with the number of individuals placed on at-home quarantine. A graph also shows COVID trends throughout recent weeks of school. At the time of publication, this week's data was not available.
In regards to COVID and its development, Walker said, "The goal is to be as transparent as possible without violating staff or student confidentiality."
In light of COVID and its ever-present impact in our community, Walker remains optimistic for the year ahead and said, "I find that Campo families are all in and supporting a safe school environment. I think if we follow our protocols, which may change here or there throughout the year, but if we follow our guidance from the county, and from the state, we're going to be able to run school in a safe way. I'm very hopeful about that."
For the most updated information about COVID-19 within the district, visit https://www.acalanes.k12.ca.us/domain/1042.
Leave a Comment
About the Contributors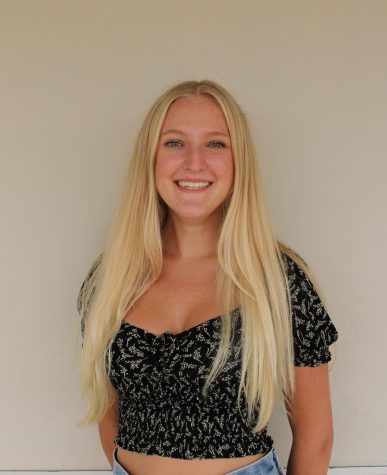 Jensen Rasmussen (she/her), Editor-in-Chief
Senior Jensen Rasmussen has been passionate about ballet since a young age, training and cultivating her love of dance throughout her high school career....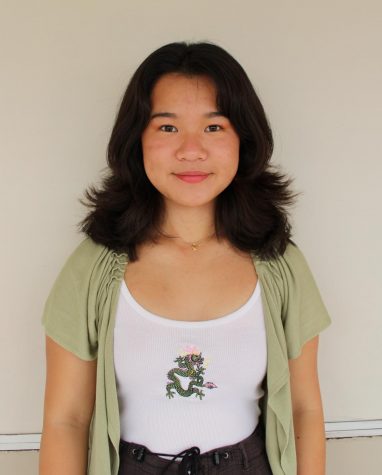 Ashley Xu, Co-Visual Media Editor
Senior Ashley Xu has been interested in art since she was in the 3rd grade.

Xu is fascinated by iconic painters like Monet and Dali. "I like Monet's...