Pre-Game Rituals Impact Performance
With fast-approaching spring sports rounding out Campo's 2021-2022 sports year, it's important to commemorate all athletes for their hard work and determination throughout their individual seasons.
Campo sports require countless hours of practice along with up to 3 games per week. Campo's wide variety of athletes have performed exceptionally well this past year, with teams taking home both section and state titles. So what is the secret to these athletes' success? For many, part of the answer comes from a personalized ritual.
For athletes, rituals can be big or small. A ritual can be rather complex: a lengthy, step-by-step procedure that puts the athlete at ease and gives them confidence in their future performance. Or, a ritual can be as simple as listening to a favorite song in order to get into a positive, high-energy mindset. Sometimes, a ritual is needed to satisfy an athlete's superstition(s).
The main purpose of a pre-game ritual is to calm the athlete's mind before entering a stressful and high-intensity environment. Going into practices, games, and tournaments, athletes are bound to face a number of unknown challenges and unpredictable situations. For many athletes, preparation makes a huge difference.
For sophomore Dante Vattuone, his ritual "ensures [he] feels warmed up and ready for anything." Vattuone is a varsity water polo player and said he's been performing his pre-game ritual for the past 3 years, before every game and tournament. 1 of the most vital elements of his preparation is "sitting alone while eating PB and Js." Vattuone's personalized ritual allows him to feel in control and prepares him to play to his fullest potential.
However, for some athletes, rituals aren't everything. Sophomore Haley Richards said, "Repetition can be comforting, but I feel like that doesn't necessarily determine how I play."
This upcoming spring will be Richards' 2nd season as the varsity girls' lacrosse goalie. Aside from her practice routine, which consists of an efficient dynamic warm-up, stretching, and some practice shots, she finds it most effective to enter games with a calmer and more relaxed mindset. "I let go of what I can't control," Richards explained, embracing the mindset that she will play her best no matter what obstacles are thrown (quite literally) her way.
Multiple case studies have been done to test the effectiveness of pre-activity rituals. In 2016, a study conducted by members of a scientific journal called Organizational Behavior and Human Decision Processes (OBHDP) examined the effect of rituals on people who were about to sing publicly in front of judges or take a difficult math test with money on the line.
The people who performed an assigned ritual beforehand – in this case, drawing a picture, sprinkling salt on it, counting to five and throwing it away – had significantly lower levels of anxiety and performed much better.
Some of the most notable and iconic pre-game prep is practiced by famous athletes like Stephen Curry or Serena Williams. Rituals help "put the brakes on" in the minds of numerous other athletic performers as well. For example, U.S. figure skating champion Bradie Tennell told reporters her ritual is to lace up her left skate 1st and always step onto the ice with her left foot 1st. She said it helps her feel confident in who she is and what she's there to do.
Whether it's a secret handshake or putting in your headphones to listen to "The Imperial March" from The Empire Strikes Back, rituals are a truly grounding experience for all performers. For many, finding comfort and meaning in small, pre-game moments fuels their resilience, and becomes a key ingredient delivering a strong performance.
Leave a Comment
Your donation will support the student journalists of Campolindo High School's The Claw. Your contribution will allow us to produce more issues and cover our annual website hosting costs.
About the Contributors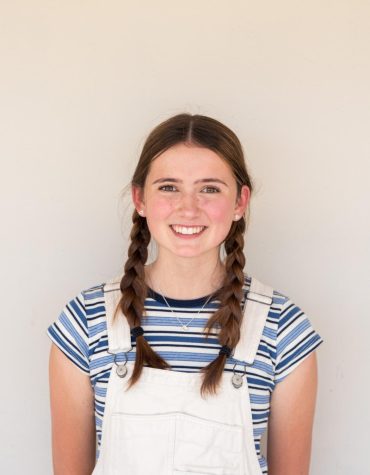 Molly Stephens (she/her), Lifestyle Editor
Junior Molly Stephens has been passionate about the arts from a young age, finding herself fascinated by classic films, novels, and many different genres...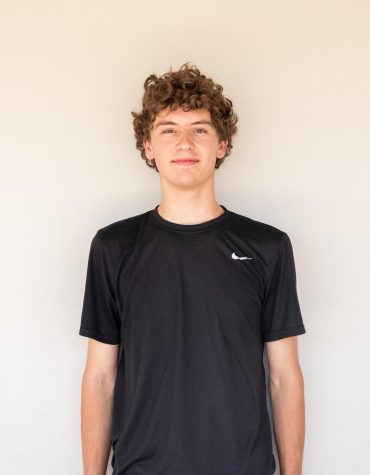 Ty Sofman, Photography Editor
Ty Sofman, a senior at Campolindo, has always enjoyed photography and basketball. Sofman uses his photography to capture sports.

Sofman's interest...