Mortoz Wins 4th Consecutive World Title
Campolindo senior Daniela Moroz won her 4th consecutive kite surfing world championship in Campione del Garda, Italy on May 5.
Along with taking home the title, Moroz also placed 1st in the team relay, alongside partner Evan Heffernan. The team relay, an event to be included in the 2024 Olympics, took place on the 2nd day of the event. According to Moroz, this race was "exploratory" and "lot of people were kind of wary about it because in sailing you just don't do relays."
"It was new for everyone but it ended up being really fun and I think a lot more people are more motivated about [the 2024 Olympics] now," said Moroz.
The woman's competition consisted of several races, though the event was cut short due to poor weather.
Moroz explained how the schedule change was crucial in her victory: "It made it really anticlimactic actually because we didn't race all day and then at 4 pm, which is the last possible start time. Because we didn't go out they basically put this flag up which basically means you are done. So they put the flag up and it was like 'oh you're a world champion."
Moroz's ability to manage the schedule of a world-class athlete and a high school student has impressed many of her peers. "It's really impressive. I think she does a really good job of balancing her schoolwork and competitions. And she prioritizes what is important to her so she sets a good example for everyone around the school including me," said senior Lauren Sampson.
Teacher Katrina Halle said, "She is an amazing student, so it is really a pleasure to have her in class everyday. She is gone a lot but she is so on top of it that it makes interacting and having her go to these awesome competitions very exciting."
"I'm definitely going to come watch her in 2024 [Olympics] if she does get that far. I am really proud of her and impressed by the hard work she puts in," said Sampson.
About the Writer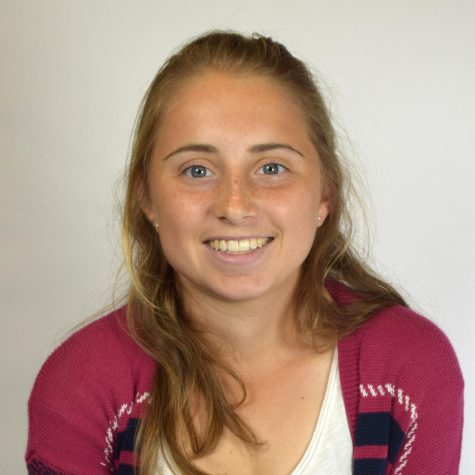 Sarah Naughten, Co-Sports and Co-Business Editor
Senior Sarah Naughten has volunteered at The Lawrence Hall of Science in the animal discovery room and ingenuity lab for 2 years, cleaning cages and showing...