AUHSD Needs More POC Teachers, Reflective of Student Body
As a minority student myself, I feel that most students of color at Campo would agree with me when I say this: it's hard being the odd 1 out. Whether it's feeling alienated from your peers in a classroom full of cauacasian students or dealing with racial slurs and microaggressions, it's only sensible to seek help or advice from a teacher or an adult figure in their lives to sort out these problems, because that's what everyone says to do when you have a problem – talk to an adult. But many don't realize that it's hard to do so when the majority of teachers have absolutely no way of relating to these struggles of people of color (POC).
Being a 38% minority school, according to Public School Review, Campolindo needs to hire more teachers of color. Currently, as reported in the 2021-2022 school year Local Control and Accountability Plan (LCAP), the percentage of minority teachers in the Acalanes Union High School District (AUHSD) is at a disproportionate 15%.
This statistic is quite apparent to me, as throughout my time at Campolindo I can report having only 3-4 POC teachers out of the 21+ classes I've taken so far.
1st off, it's important to acknowledge the most basic reason why we need more POC teachers: minority students don't feel represented. Like I stated before, it's hard seeking help from people who don't look like us. According to the U.S. Department of Education, teachers of color are more likely to advocate for other POC students in the school system and develop more trusting relationships with them, especially if they come from a similar cultural and ethnic background. With that, it's easy to see where minority students may fall behind.
Similarly, a Pew Research Study found that "relatively few adults say they have a lot in common with those who don't share their own racial background." I know I definitely can relate to this, with most of my closest friends sharing the same race as me. It's harder to form connections with those you don't really see yourself in, and even harder when trying to relate with your teachers.
Spanish teacher and former Latinos Unidos adviser Leticia Del Toro-Gasquy agreed that the number of POC teachers at Campo is low, compared to the number of POC students.
Del Toro-Gasquy said, "As a teacher of color, I always felt a little out of place as an outsider and just on many levels…I'm a daughter of immigrants. My parents came here in the 1940s and the 1950s from Mexico, so they didn't have inherited wealth. They didn't have literacy skills. I had to…convince my parents that as a young woman, I needed an education. And so when I look at our staff, I feel like my peers have had a very different lifestyle than I have had in terms of opportunity and maybe advantages…So that is something that only a few of us on staff you know, talk about and connect over this idea of having family in other countries."
She also hopes to use these experiences to relate to minority students. "It's something that I try [to] keep conscious as I see what students are struggling with and maybe a disconnect that students sometimes may have between their home life and their school life…And a lot of times students can be very quiet and not want to open up about their needs. So even though I'm open to relating to them about all those things, it takes like 2-way communication. So I hope that there [will] be enough trust developed so students can approach either me or another teacher. There's a lot of folks that are aware of these situations and you know, other teachers can be helpful that way too," Del Toro added.
Even with all this, I haven't forgotten about the benefits that having more POC teachers can bring to the student body as a whole. Hiring more teachers of color would not only positively affect the aforementioned POC students, but also caucasian students. 1 reason for this is having different perspectives in classroom discussions.
With this year's introduction of Leadership Equity Academy, where students are kept in their 4th period classes to be educated on the struggles of marginalized communities, I believe that the student body would greatly benefit from learning about them firsthand from a teacher with actual experiences to share, rather than just hearing about them through the media.
According to Leadership Equity Council (LEC) member junior Elizabeth Chien, many students have gone up to her and complained about how the discussions were "awkward" or "very surface level."
Chien believes that "there hasn't been enough education and training among teachers in general, but especially the white teachers to adequately teach equity lessons so that they're engaging and students feel like they're in a safe space where they can share about their experiences. In the end, it's really about learning and making students feel like their voices are heard."
In the infamous "Moraga Bubble," students are sheltered from many of the brutal truths of this world, and I think that hearing someone they know who has faced these struggles would make the injustice and racism in this world seem more real to them.
In addition to that, another benefit to having more POC teachers in Campolindo would be the representation of minorities in positions in authority. According to an article written by the Fisher College of Business at Ohio State University, "It's empowering and important for minorities to have minority leaders to look up to. They feel supported and understood. If they see people that look like them in leadership positions, they believe that they too could [1] day be a leader. All of this can lead to greater diversity within the organization, which can have positive benefits." I agree with this, as personally, I feel like I can look up to those who look like me.
The benefits of diversifying staff are largely apparent, and I urge those against my opinion to have a broader perspective. Diversifying staff would have an obvious impact on the education of marginalized groups of students, and having more POC teachers can help set the basis for more discussions on race which can help develop students' minds into being more accepting and open minded.
Now that the end of the school year is approaching and we prepare for the 2022-2023 school year, it is the perfect time to search for new hires. In order to do this, AUHSD can create a more diverse hiring committee in order to rule out potential bias when looking at new candidates for jobs, as well as receive feedback from current POC staff members on what works and what doesn't.
Del Toro said that she "think[s] our administration with the district office could probably be doing more there. They have been doing more to try and include people of color and counselors of color as staff. And you know, there is a teacher shortage going on right now. So I understand that that's difficult. It's a super challenging task, but really, I think it's doable and that we can always increase our efforts. So that's 1 thing we should aim for, and have as our official goals…It's just taking a lot of effort to put it into place."
Luckily, Amy McNamara, the head of the AUHSD hiring staff, mentioned ways the school board was trying to mitigate the chance of having potential biases be in place when hiring. "I think everybody has personal bias," she said, "but what we try to do for all our teacher selections is we have a committee of people…I want multiple perspectives at [the hiring] table, so that when we interview it's a team decision. It's not [just] the principal…making a decision. It's not only your department chair. But there is somebody of a diverse background sitting [at] that table."
McNamara also noted that last year, the interview questions were changed in order to make sure that candidates were qualified to address issues regarding race. "We have a question: 'what do you think of the term white privilege?', 'How does it apply to you?', or 'How has [white privilege] impacted you in your educational career?' And so answers like that tell…the candidate what we're about, but I think also having a really diverse team and multiple people doing the hiring is going to mitigate some of that bias."
McNamara also said that teachers of color are on these interviewing boards.
When McNamara 1st started in the district in 2015, she recalled only around 10% of teachers being people of color. Since then, that number has only gone up 5%. "1 of the challenges we have in [AUHSD] is that we…haven't lost that many teachers, [teachers] come and stay here so they don't retire out…We don't have a lot of openings to fill every year," she said.
Still, her personal goal is to add 2% to 3% more teachers of color every year, and to always have at least half of the teachers hired be POC, LGBTQ, or have diverse backgrounds. "If we continue…[we] will eventually solve that disproportionality between our teachers and students. That's our hope always, is to try to address that disproportionality."
Personally, I haven't seen much of that at Campolindo in my time here. However, with her promise, I hope to see a bigger increase next year. This should be a higher priority, and should be set as an official goal of the AUHSD hiring board.
It may be a long road to change, but our AUHSD community is putting in the effort. If this keeps up and if in the coming years we bring more POC voices to schools, the impacts would be lasting.
Leave a Comment
Your donation will support the student journalists of Campolindo High School's The Claw. Your contribution will allow us to produce more issues and cover our annual website hosting costs.
About the Contributors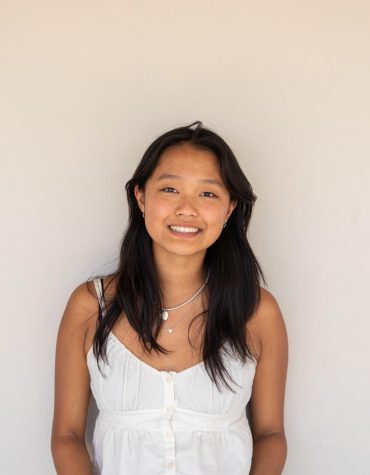 Yasmine Chang (she/her), Editor-in-Chief
Senior Yasmine Chang spends her free time writing short stories and poetry, drawing on her love of reading and music.

Chang gains inspiration from these...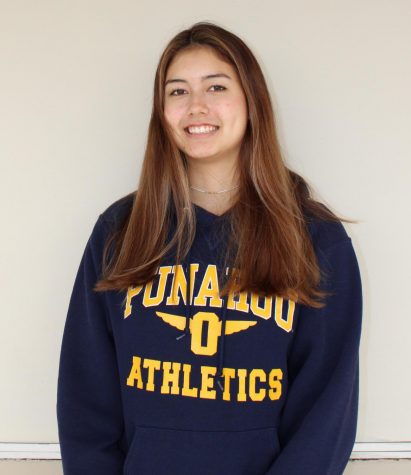 Alex Gonzales, Staff Illustrator
Alex Gonzales is a senior and a 1st year journalism student on the Art Staff. Gonzales grew up in Montclair before moving to Lafayette. "I joined journalism...