Beach Strolls and Death Tolls: Your Pandemic Getaway Can Wait
After nearly a year of quarantine, everyone could use a stroll on a beach. But with Contra Costa County still in the purple tier and the U.S. nearing half a million deaths from COVID-19, there is no justification for these getaways during a pandemic.
According to the Center for Disease Control and Prevention, "Travel can increase your chance of spreading and getting COVID-19."
"Postponing travel and staying home is the best way to protect yourself and others from COVID-19," added the CDC.
The only exception to this recommendation is "essential travel" which, according to the California Department of Public Health, "is associated with work and study, critical infrastructure support, economic services and supply chains, health, immediate medical care, and safety and security." Otherwise, the CDC advises to "avoid all non-essential travel."
Yet, a quick glimpse at social media reveals a substantial number of students disobeying these recommendations and returning to their favorite vacation spots such as Hawaii, Cabo, and Lake Tahoe. However, these sunset pictures on social media from your tropical vacation only encourage your peers to similarly put others' health at risk by traveling.
From spending time in security lines, airport terminals, and crowded flights for hours on end to pit stops for gas, food, and bathrooms, neither air nor car travel comes without risk.
Many rationalize their unnecessary vacationing by claiming to have taken COVID-19 tests prior to and after returning from their destination. But no matter how many tests you take or how many days you spend in quarantine, there will always be a risk in taking others' lives into your own hands.
Primarily, this frequent testing, which stems from a sense of privilege and self-importance, takes tests away from those with actual symptoms, those who have been exposed to the virus, and essential workers. With no test being 100% accurate, there is a chance that your test could be a false negative, causing you to spread the virus while traveling.
Furthermore, according to the CDC, those who plan to travel on an airplane need to show proof of a negative COVID-19 test from only 3 days prior, giving ample time for the passenger to contract the virus before their departure.
For Californians especially, this non-essential travel is strongly discouraged by the California Department of Public Health (CDPH). "Avoiding travel reduces the risk of virus transmission, including by reducing the risk that new sources of infection and, potentially, new virus strains will be introduced to California," said the CDPH.
In fact, US citizens, in general, should avoid travel given the US' classification as "Level 4: COVID-19 Very High" by the CDC. Traveling to lesser-risk countries like Australia and to similarly high-risk countries like Mexico as well as within the US will only spread the virus.
According to the CDC, "the more cases in your community of origin or at your destination, the more likely you are to get and spread COVID-19 as a result of your door-to-door travel."
Besides endangering the lives of you and your family, traveling during a pandemic also puts the lives of the people who live at your vacation spot in jeopardy. After all, you wouldn't want tourists vacationing in your home town, so why do it to others?
It's true that tourism does help the economy in locations hit hard by COVID-19. But if you are to contract the virus and be hospitalized while vacationing, you are ultimately taking a hospital bed away from a member of the local community who needs it.
Even though you may have the financial means to travel, it doesn't mean you should, as your socioeconomic status doesn't make you immune to the virus. By traveling, you are spreading the virus to those less fortunate at your travel destination and in your own community who likely can't afford the same medical treatment.
Being able to stay home and do online school is a privilege in itself. Trust me, I understand how difficult it is to be isolated from your family and friends but the sooner we slow the spread, the sooner life will return to normal.
I promise that the Cabo resort you have been dying to go to isn't worth actually dying over.
Leave a Comment
Your donation will support the student journalists of Campolindo High School's The Claw. Your contribution will allow us to produce more issues and cover our annual website hosting costs.
About the Contributors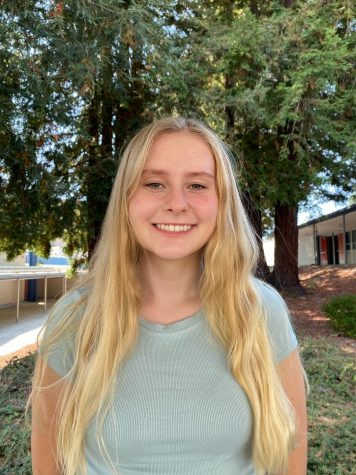 Erika Riedel, Sports Editor
Senior Erika Riedel enjoys volunteering and spreading awareness for multiple organizations. This summer, she volunteered at a number of places, including...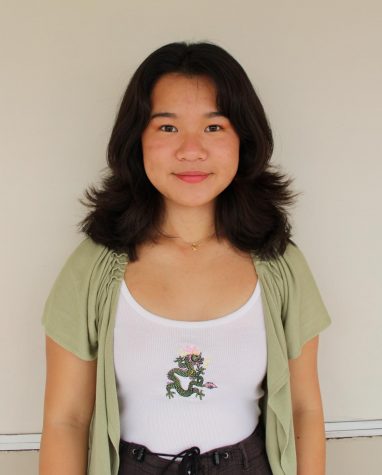 Ashley Xu, Co-Visual Media Editor
Senior Ashley Xu has been interested in art since she was in the 3rd grade.

Xu is fascinated by iconic painters like Monet and Dali. "I like Monet's...