Hybrid Reopening Will Improve Student Experience
It's been 7 months that fateful day in March that was students' last day of in-person learning. Although the district has implemented a more rigorous, interactive approach to distance learning, the current system doesn't go far enough or meet the needs of the community. On October 7, the Acalanes Unified High School District Governing Board voted to continue with distance learning at least until January while phasing in some small cohorts to return to campus. This means that we will be distance learning for the foreseeable future.
Full-time distance learning has adverse effects on students' and families' physical, mental, and overall well-being. And while its use was essential given the current global pandemic, it's time to change our approach to online learning; Campo needs to move to a more dynamic, hybrid learning model as soon as possible. This model would include aspects of distance learning and safe in-person instruction.
Distance learning has proven catastrophic in its application, especially when considering the digital divide that students face. According to the Pew Research Center, 23 million Americans don't have access to broadband internet, and another 163 million don't have access to "high-speed internet," which is vital to accessing and completing school work. A hybrid system would help elevate some of this stress and anxiety caused by the inequities that exist in digital access.
Another way that the full distance learning approach has failed us is in regards to mental health. These last few months of isolation have caused a spike in depression, suicide, and substance abuse. According to EdSource, there has been a 50% uptick in depression among all age differences and a 16% uptick in teen suicide-related hospitalization. These sobering statistics can be attributed to decreased social and face-to-face interaction, less physical activity, and feelings of hopelessness regarding the world's current situation. Providing real solutions to mental health problems in teens, a hybrid model would allow Campo students to interact in-person with others, restore some normalcy level, and end some of the despair many teens now face.
Additionally, a hybrid learning system would be a tremendous improvement to the current system regarding the standard of education taught. According to a Harvard study, an overwhelming majority of students concluded that they learn better in a traditional classroom setting. The study participants also felt more engaged and more likely to participate in an in-person class.
"I think online school is generally worse academically and socially. Students are spending hours in one place, listening to a teacher through a screen, which isn't helping us interact with each other," said sophomore Stefanie Moore. These are all telling signs that there is a real need to be back in the classroom.
The main criticism of the hybrid model is that it would increase the spread of the coronavirus throughout the community because kids would be back in the classroom, and this is an entirely valid concern. For a hybrid model to work, the school must have a mask mandate, promote rigorous hygiene practices, and utilize outdoor spaces. But it should be Campo's priority to get students back on campus to some degree, and the administration must be creative in finding solutions to help address these problems, as the type of online education that is in use now is not sustainable.
A challenge that hybrid learning faces is a concern from teachers that they are putting themselves at risk. Some teachers do not want to return and have the Acalanes Education Association backing them. Campo can find a solution to this problem. Teachers must feel safe going back to the classroom and shouldn't feel forced into harm's way, so 1 solution to this dilemma is hiring substitute teachers to proctor in-person classes while having teachers teach remotely. This would help teachers feel more safe, while not sacrificing students' education and well-being.
A hybrid model would provide a more comprehensive and fulfilling educational experience. 2020 has been tough, and a reopening would show that there is a light at the end of the tunnel to keep students engaged and happy. Even if we returned to school in greatly reduced class sizes to meet in person once a week, it would make all the difference.
Leave a Comment
Your donation will support the student journalists of Campolindo High School's The Claw. Your contribution will allow us to produce more issues and cover our annual website hosting costs.
About the Writer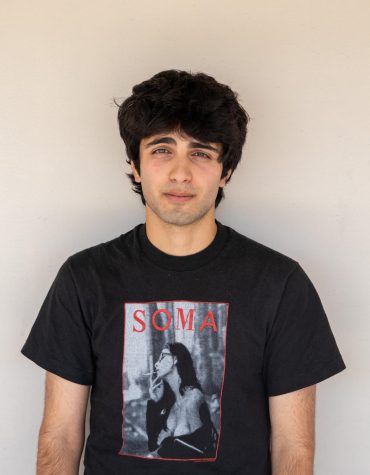 Dara Kashayar, Opinion Editor
Senior Dara Kashayar has a love of traveling. As an avid traveler, Kashayar has spent time in 85 countries across the globe and Antarctica, most notably...