Students Awarded Seats In 2022 California All-State Band
It was announced that senior Soumili Mukherjee and junior Calvin Chen were awarded chairs in the 2022 California All-State Band on January 7. All-state is an ensemble dedicated to offering musical experience, professional development, and collaborative opportunities for music students all across the state. Mukherjee will be playing bassoon for the All-State Wind Symphony, the highest level ensemble group of the program, and Chen will be playing trombone for the All-State Concert Band.
Mukherjee and Chen will take part in a live audition for their respective bands, and will play with their ensembles at 1 of All-State's concerts in February. "The competition for these groups is fierce. California is a huge state and there are many great student musicians out there. I'm so proud to be able to call these 2 students from our Campolindo family 'All-State Performers,'" said instrumentalist director Johnny Johnson.
Both Mukherjee and Chen are a part of the Young People's Symphony Orchestra (YPSO), and will be touring Vienna, Leipzig, and Prague this summer. Also, as part of YPSO, they will be performing at both the Dvorak Symphony Hall and the Musikverein, 2 prestigious music halls located in Leipzig and Vienna respectively.
Mukherjee has been participating in California's All-State Band for 3 years. In 2020, she was the principal chair of the Wind Symphony, and in 2021, she was 2nd chair of the Symphony Orchestra. This is Chen's 1st year getting accepted into All-State.
Both students' dedication to music is admirable. "In band we would always joke about [Mukherjee] being the best bassoonist in the state (which she technically is), but I don't think it gets said enough just how much work and care she puts into music. I've met few people who inspire me the way she does. I'm so proud of her," said senior Livia House.
Trumpet player senior Lily Thies commented on Chen's performance."You wouldn't expect such a big, awesome sound to come from someone so quiet, but Calvin does exactly that."
Outside of All-State 1st-chair positions in the Campolindo Symphonic Band, Mukherjee and Chen's laundry lists of achievements are long-reaching.
Mukherjee was principal chair of the County Honor Band in 2020, and will be joining the Honors Performance Series Symphony Orchestra in Carnegie Hall as principal bassoonist in early February. "[Mukherjee] is an outstanding musician. Objectively outstanding. But when you factor in that she's only been playing since 7th grade, the 'wow' factor goes even higher. I couldn't be prouder of her!" said Johnson.
Besides YPSO and All-State, Chen has been playing for the County Honor band for 2 years, an ensemble composed of the top high school musicians in the county. "[Chen] is a very talented musician," said senior Amrita Malhotra. "He is very dedicated to playing trombone and is a very motivated and responsible person."
Mukherjee is excited for what these opportunities mean for the future of her musical career. "It's always so enlightening to meet and learn from new people, especially when they're people you're playing with in an ensemble, and all-state is just a lot of that in high concentration. Honestly, I've learned so much from the experience of playing in that ensemble, and really being pushed to being the best I can be just by being surrounded by such skilled musicians."
To young musicians, Mukherjee says: "Never forget why you started to play, and why you love to play! Because even if so much of practicing and getting better [at] music is a tedious process, it is still an art form, and not only will remembering your love for the craft help give you motivation, it will make your music better."
Chen encourages young musicians to never give up. "Stay committed. I think even doing a little bit of practice each day is really helpful to achieving your goals. If you can really keep to a schedule, even if it's not that much each day, I think you can really do a lot of great things."
Leave a Comment
Your donation will support the student journalists of Campolindo High School's The Claw. Your contribution will allow us to produce more issues and cover our annual website hosting costs.
About the Contributors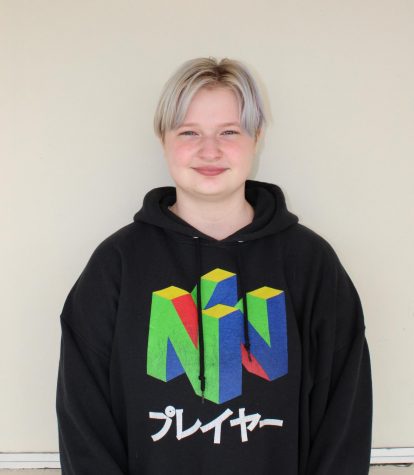 V Rogers (they/them), Staff Writer
Senior V Rogers has had a passion for literature since they were young: "My bedtime stories were Baldwin and Angela Davis." They have taken AP language...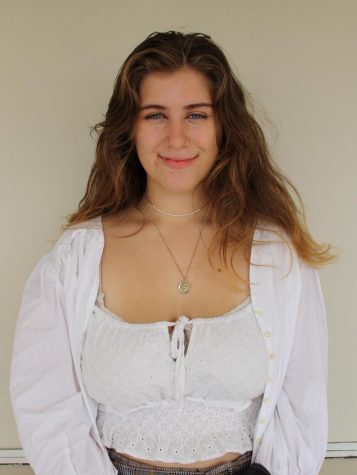 Kayla Barker, Co-Visual Media Editor
Senior Kayla Barker is an art enthusiast. Barker enjoys spending time drawing, painting, or learning more about the craft by watching videos by other artists. 

"I...