Campus Garden Events Commemorate Earth Day
Every year, Campolindo students and teachers find new, fun ways to celebrate Earth Day. This year, students gathered in the garden to pitch in with landscaping and gardening, and they enjoyed music performed by English teacher Tom Duffy and guitarist senior Mason Gruebele on April 19.
Many people came to play with chickens, hold bunnies, and pet goats while celebrating the Earth. Other students also drew chalk murals in front of the library.
Sophomore Bettina Curletto's family owns the bunnies and the majority of the goats that came to the garden, and they gave a presentation on each animals' contributions to the Earth.
"Rabbits have very good fertilizer and they're very eco-friendly. The goats' mohair [which is a material made from Angora goat hair] is a very eco-friendly fabric for clothing. It's good to know how different fabrics [and] your clothing are good for the environment as well as where your food comes from," said Curletto.
Several projects are currently underway in the garden, including the moving of the goats permanently into the garden.
Curletto said, "We're trying to get the cage built over the summer so they can move here permanently for the school year and people, like [in] science classes can come out, hang out with goats, [and] do different classes out here. We're going to Sustainable Lafayette on May 10 to try to get a grant [for the project]."
Video Production teacher Justin Seligman is in charge of the garden renovations.
"We had a number of things going on [in the garden on Earth day],…we harvested a number of veggies which will go back out to the community, probably to staff members…and to anyone who wants them really. We planted fresh herbs, we got a tomato in and we also planted milkweed, which is for monarch butterflies…we're actually working to put in a much larger milkweed garden…we also got fresh flowers in that center area we call Persephone's garden," said Seligman.
More plants, pathways, and irrigation will be installed in the garden as well in the future.
Freshman Charlie Rose helped contribute to the garden by harvesting kale and weeding.
"People don't often acknowledge the fact that Earth does a lot for us and that we live here, and whatever people can to be environmentally friendly, whether it's just having a compost bin in your kitchen or something like that, you can do a lot just by doing a little. Sometimes people need baby steps, but acknowledging and bringing awareness to that we should be more environmentally friendly, people will at least take the baby steps to do bigger things," said Rose.
"We should celebrate Earth day every day, but for one week a year we like to honor our connection to nature and reconnect to the world around us, maybe get off Zoom calls," Seligman added.
Leave a Comment
Your donation will support the student journalists of Campolindo High School's The Claw. Your contribution will allow us to produce more issues and cover our annual website hosting costs.
About the Contributors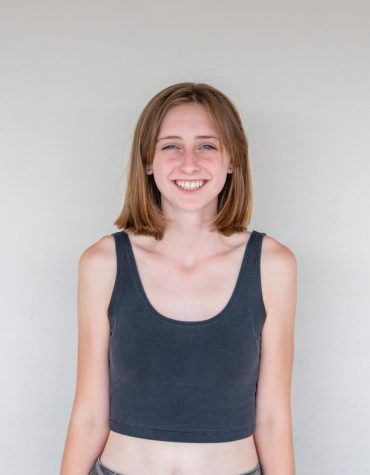 Maggie Doolittle, Editor-in-Chief
Senior Maggie Doolittle has been a Girl Scout since kindergarten, racking up a total of 11 years in her troop. "I have continued [Girl Scouts] because...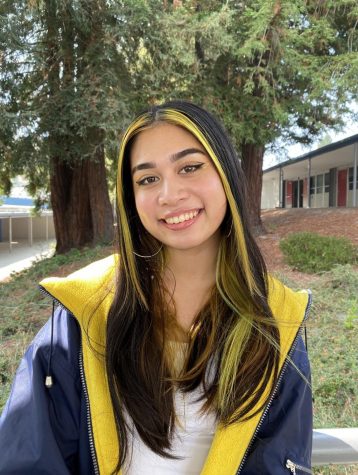 Cyrene Puno, Videographer
Senior Cyrene Puno, a new member of La Puma, enjoys videography and creating video edits.

Puno has been creating videos since she was 9 years old and...