Top Artists to Watch in 2022
As 2021 has now come to a close, it's safe to say that music played an instrumental role in the year. Whether it's music that gained popularity through apps like TikTok, or young stars jumping head 1st into the industry, 2021 was filled with music of all sorts and styles. Although it is only the 1st few weeks of the new year, there is already talk of new musical content coming in 2022. So, for those who don't want to miss out on the best hits of the year, here are The Claw's top 5 artists to watch in 2022.
1. Rosalía
This Spanish singer-songwriter has 8 Grammy awards under her belt, and is especially noted for her fusion of Latin rhythms and lyrics with classic pop beats. After her breakthrough, award-winning album El Mal Querer was released in 2018, Rosalía is continuing her work with an upcoming album, Motomami. The album's exact date is yet to be announced, but a track from the album in which she collaborated with The Weeknd has already been released, entitled "La Fama."
2. Charli XCX
This pop artist, known for her uptempo songs, like "Break the Rules" and "Boom Clap," has started to adjust her image to a much darker, more mature aesthetic, and her upcoming music in 2022 certainly continues that pattern. Her upcoming album, Crash, is set to be released in late March, and has already had a few singles released from it. Judging from both the lyrics and visuals for her recent single "Good Ones," fans can expect her new album to be a continuation of the edgy synthpop sound she has recently discovered.
3. Kanye West
After the rapper's album Donda soared during its release in August of 2021, West's producers have confirmed he is working on a sequel to the hit album. Donda initially scored the most 1st-day streams for an album in 2021 on several streaming platforms, so it's safe to say Kanye knows how to hype up his music prior to a release. While no exact date of release has been confirmed for the album, Donda 2, due to the commercial success and positive reception to the 1st album, fans should expect West to be very active in the music world this next year.
4. Olivia Rodrigo
The 18-year-old pop star is taking no breaks after her record-breaking release of the album Sour in 2021. After many speculations from fans, Rodrigo has officially confirmed that she is working on a 2nd album. Similar to other big names in the music industry, Rodrigo is keeping fans on the edge of their seats, and has released little information about timelines. However, through many interviews, Rodrigo has informed fans that her new album will not fall under the same category of "heartbreak pop" and will rather be a much happier, uplifting album. Either way, after so much commercial success, it's likely Rodrigo will continue to maintain a notable presence in the music industry in 2022.
5. Rihanna
After announcing her plans for another album in 2019, Rihanna has continued to delay the release of the album, called R9. However, throughout 2021, the artist has continued to share more and more details about the installment, including that the album will fall more into the reggae genre, as opposed to the hip-hop sound she has stuck to in the past. While the album could very well end up with further delays, fans should optimistically watch the artist, in case Rihanna finally jumps back into the music industry this year.
For Campo students, 2021 was a time for discovering new music, as well as sticking to the tried-and-true artists. Freshman Alexis Awad said, "[In 2021] I listened to a lot of Ariana Grande music. She's always been a staple artist for me. I also started listening to a little bit of music by The Weeknd and Adele. They both had a lot of good songs [throughout the year]."
Sophomore Soleil Porcella said, "I usually listen to a variety of music. In 2021, I listened to a lot of music by SZA, Lorde, as well as a little bit of older music, like the band Her's".
While very few artists have shared their exact plans for their music in 2022, Campolindo students have their hopes up for the new year of music. "I would really love an album from Beyonce, or Taylor Swift. I really liked Taylor Swift's last album, and I think that because she just got off her old record label, she can really be herself [with her music]," said Awad.
"Lorde has just started releasing music after a really long time [off]. She has a really unique sound, and I've liked her for a while. So I'd love [it] if she would release more music," said Porcella.
Whether students are into new music, or old music, with so many rising artists, 2022 is likely to be another productive year in the music industry.
Leave a Comment
Your donation will support the student journalists of Campolindo High School's The Claw. Your contribution will allow us to produce more issues and cover our annual website hosting costs.
About the Contributors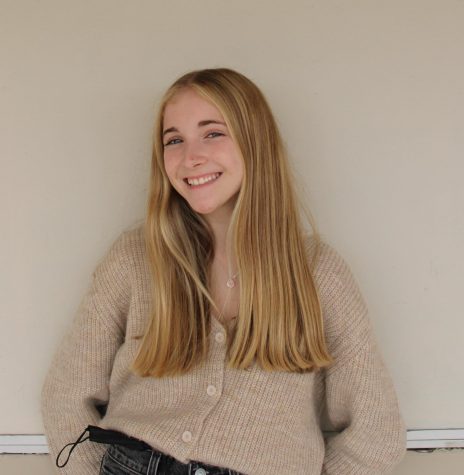 Ruthie Stoll (she/her), Staff Writer
Freshman Ruthie Stoll is a dancer, tennis player, and foodie. She grew up in a small town in Pennsylvania, moved to the Bay when she was 4, and just graduated...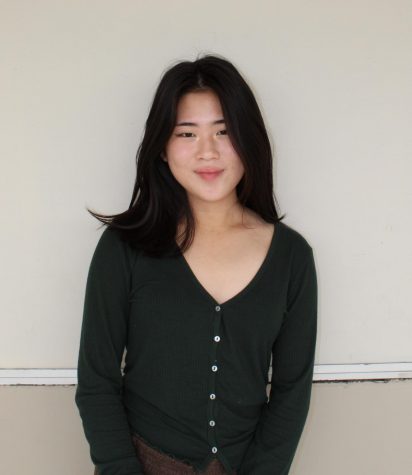 Haelee Chung, Staff Illustrator
Senior Haelee Chung (she/her) is a new member of the art staff at the Claw. Haelee's been painting and drawing all her life, and loves to express her...