Top 10 Spooky Films for the Halloween Season
As we have advanced into the month of October, Halloween is only days away. While costumes and candy are essential to a fun-filled Halloween, curling up with a blanket while watching a movie can be another great way to kick off the fall holiday season. Here are The Claw's 10 best Halloween movies to get you in the spooky spirit.
The Nightmare Before Christmas
This creative Tim Burton film follows Jack Skellington, Halloweentown's prized king, as he becomes bored with his town's usual festivities of scaring people, and eventually discovers the world of Christmas cheer. Although a large portion of the film includes Christmas-themed songs, the spooky backdrop and soundtrack make for a very festive fall film.
Ghostbusters
In this 1984 classic, the audience follows the Ghostbusters, a newly formed team of scientists who are motivated to win a battle against the supernatural in New York City. While some scary visuals are included, the film remains a horror-free Halloween favorite. The Ghostbusters franchise has also had several installments over the years, including a sequel in 1989, an all-female remake in 2016, and an upcoming film in late 2021.
Hocus Pocus
If you're into wild witches with crazy hair and extravagant wardrobes, with a hint of 90's nostalgia, this fantasy film is for you. As two teenageers light the candle in spite of the town's lore of its powers, 3 evil witches emerge, and it is up to the teens to stop the witches from becoming immortal.
Edward Scissorhands
For fans of Johnny Depp, this 1990 fantasy-romance film is a good option to get into the October spirit. Edward Scissorhands, an artificial human meets Kim, a normal human, who he falls in love with. Themes of acceptance and true love create a warm holiday film for any age group.
Scream
This classic horror film follows the mysterious killings of a masked individual in the suburbs of high school students. With unexpected twists and turns and gory scenes, it can make a perfect movie for someone looking for a scare.
E.T.
For those looking to be charmed by a gentle alien, this sci-fi adventure film is sure to check the boxes. While the plot and the film itself is very well-known, it is a wholesome tale to watch to be transported back to the 80's era of cinema.
Hotel Transylvania
Another family-friendly favorite, this monster comedy tells the story of Count Dracula, the owner of a hotel called Hotel Transylvania where the world's monsters can live apart from human civilization. Although the plot could be considered as targeted to a younger audience, it is still worth another watch to get into the fall spirit.
Coraline
This eerie stop motion film follows an adventurous 11-year-old girl who finds another world that is an idealized version of her real home, but with a sinister secret. With plot twists and detailed animation, this film makes a unique Halloween film.
The Witches
Set in 1967, a young boy and his grandmother have an encounter with a coven of witches and their leader, the Grand High Witch, played by Anne Hathaway. Adapted from "The Witches" by Roald Dahl, this film is a fresh take on the childrens' dark fantasy novel.
Beetlejuice
In this fantasy-comedy film, the plot revolves around a recently deceased couple who become ghosts haunting their former home, and an obnoxious spirit named Beetlejuice, who tries to scare them away. With likeable ghost characters, this film is a family-friendly horror to get you in the October mood.
Campolindo students have their own opinions on what the best movies are to watch for the Halloween season. Sophomore Soleil Porcella said, "I really like the movie Twitches with the Mowry twins. I grew up watching it, and it's just a really fun movie to rewatch."
While it can be nice to return to a classic, some students like to stay up to date with the newest Halloween films. Freshman Maggie Mandell said, "A movie I have watched a lot is Hubie Halloween with Noah Schnapp and Adam Sandler. It came out on Netflix last year, and I think it is a really funny and entertaining [film to watch]".
With so many movies out there, the Halloween season can be a great time to rewatch, or find new, festive films.
Leave a Comment
Your donation will support the student journalists of Campolindo High School's The Claw. Your contribution will allow us to produce more issues and cover our annual website hosting costs.
About the Contributors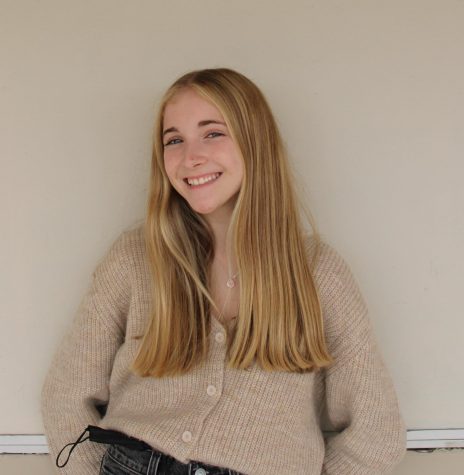 Ruthie Stoll (she/her), Staff Writer
Freshman Ruthie Stoll is a dancer, tennis player, and foodie. She grew up in a small town in Pennsylvania, moved to the Bay when she was 4, and just graduated...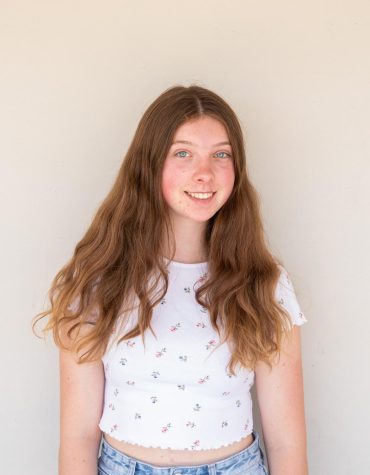 Sophia Lohman, Visual Media Editor
Senior Sophia Lohman loves to sing and act. Musical theatre is one of her favorite things, and it provides an outlet for her creativity and voice to be...