Football Suffers Crushing Loss In the 1st Home Game
Varsity football suffered a large loss of 0-49 against Aptos High in the 1st home football game of the season on September 3.
Head Coach Kevin Macy said, "We knew that we had our hands full… And we've never had this many turnovers ever… And this game cannot be played with turnovers…Once those became part of the game… [The score] was just going to slip away and we were not going to pull it back."
The Aptos High Mariners scored 2 touchdowns in the first quarter, then continued to trample on the Cougars and scored another 4 touchdowns in the second quarter, making the score 0-42.
Aptos High then scored again in the third quarter, raising the score to 0-49. The Cougars had many fruitless attempts at scoring throughout the entire game.
Junior Robby Horst ascribes the team's substantial loss to the fact that they "can't be having that many turnovers on offense. Defense also needs to start working together as a whole and not individually."
Horst then added, "Overall the offense did have multiple good passes as well as the defense getting some good stops. We definitely have a lot to work on going into these next weeks."
In the face of the loss, the Cougars are taking the blowout with stride, and using it as a learning experience.
"It was a good lesson, that's all it was… We just gotta get back into it… Monday practice we all gotta be locked in and focused," said junior Dashiell Weaver.
Macy said, "Sometimes we get caught where matchups just don't work… [The team] played hard but once with all the turnovers and once [the score] got away… We just couldn't pull the minds back… We will just make a plan to work our way back. "
"Our mindset moving forward is to work harder and really focus on coming together as a team. We are more focused than ever and will come back stronger from this. We are putting our heads down and getting to work," said Horst.
The Campolindo community that attended the game was stunned by the loss; however, they remain hopeful for the rest of the football season to come.
Cheerleader junior Elizabeth Chien said, "I think for most of the cheerleaders, it was kind of disappointing and unexpected that they lost… But the cheerleaders still maintained a positive attitude and we are very excited for the next game and the rest of the games in the season… I think it is very important to stay positive even if we lose."
"I was with all my friends and it was the big red sea and [we] were super excited to see our varsity team play a home game… We were really disappointed to see them lose by so much, but we know that our opponents from Santa Cruz were really good… I am really proud of them though… We were proud of our team for going out there and playing," said sophomore Kadin True.
True added, "Next home game we [want to] see the boys out there and going hard and doing what they do best… which is winning."
Leave a Comment
About the Contributors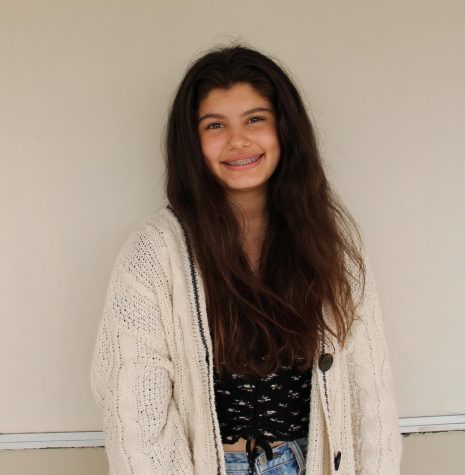 Isabelle Katz (she/her), Sports Editor
Junior Isabelle Katz loves to learn and tell stories. Depth reporting is a passion of hers. "You have to execute the craft of story telling and let the...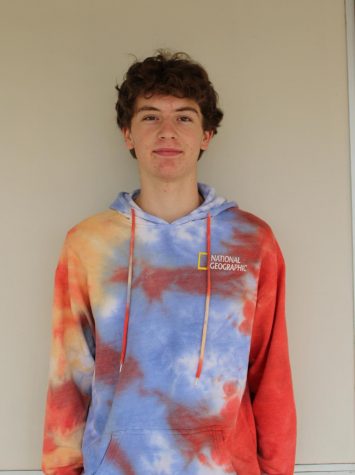 Ty Sofman, Staff Photographer
Ty Sofman, a junior at Campolindo, has always enjoyed photography and basketball. Sofman uses his photography to capture sports. 

Sofman's interest...