Distance Learning Postpones Yearbook Distribution
Due to the unprecedented nature of the 2020-2021 school year, yearbook distribution was pushed from its usual time in May to August 18 in the MUR.
"At the beginning of last year we had the choice to delay our 1st deadline which would then give us more time for the rest of the year," said senior co-editor-in-chief Georgia Thompson. "At the beginning of last year there was nothing happening because it was [completely] online so we delayed our 1st deadline, which many schools did."
Content in the yearbook dramatically changed with emphasizing certain topics rather than others in previous years.
"It was really hard to find content, we made our lifestyle sections double what it used to be and took down our sport sections because sports weren't completely happening in the spring," said Thompson.
The yearbook staff also had a harder time gathering content and responses from students.
"It was a constant method of reaching out to people over and over again to get them to respond… We would have to email parents sometimes and other students so we could get the content we needed," said senior co-editor-in-chief Ben Blatt.
"This is probably the most challenging [yearbook] I've ever worked on in the many years I've done the yearbook now. Doing it on Zoom, students have worked much harder than before and we also got a lot of support from the community by sending us photos," said yearbook advisor Paul Verbanszky.
He added, "It's exciting to bookend our school year this year with yearbooks passed out at the start and end of the year."
Leave a Comment
About the Contributor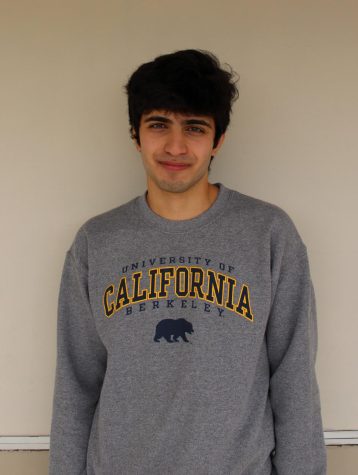 Dara Kashayar, Opinion Editor
Junior Dara Kashayar has a love of travelling. As an avid traveler, Kashayar has spent time in 85 countries across the globe and Antarctica, most notably...