1st Dance of the Year Welcomes Students Back to Campus
Campolindo welcomed students back to school with the 1st dance of the year on August 14. The dance was held in the quad and in the big gym, with different dancing options for each location. Outdoors, a DJ played music, while students could play Just Dance through YouTube videos being projected on a large screen inside the gym. With an 80s theme, many students attended sporting neon and 80s-inspired attire.
Principal John Walker, who chaperoned the dance, said, "We've gone a year and a half of school without an all-school dance…The dancing is outside and we've fenced off the entire quad, and the DJ is encouraging everyone to stay spread out. We've got parent chaperones and staff chaperones [as well]."
Sophomore class president Kadin True voted for the 80s dance theme and helped set up the dance beforehand. "I'm loving this dance and I think [the school] is really giving everyone fun. If you're vaccinated, this is why you got vaccinated, to have fun and to come out to dances, to really appreciate your school and to have school pride and spirit," said True.
Being the 1st dance since the pandemic began, rules were set for those attending the dance to ensure the health and safety of students.
True said, "Basically if you're inside, you have to wear a mask no matter what because that's the school guidelines and regulations. If you're outside, you don't have to wear a mask because they want it to be up to you and also [the school] assumes that you're vaccinated and they really are encouraging [getting vaccinated]."
Walker added, "I hope [that we can have more dances], we have other dances scheduled…We have scheduled homecoming, the traditional junior prom and senior ball, but we'll debrief how this [dance] went."
Freshman Selina Fang attended the dance and noted the large number of students in attendance. "The dance is amazing, there's a lot of people, a lot of music and a lot of noise…This is the 1st big dance that most students and I have been to since the pandemic [started]," said Fang.
True added, "I encourage everyone to go to the next [dance] and ones after."
Leave a Comment
About the Contributor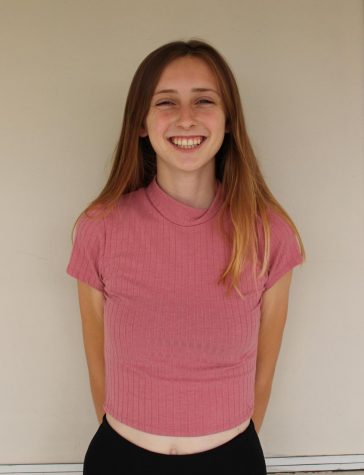 Maggie Doolittle, Lifestyle Editor
Junior Maggie Doolittle has been a Girl Scout since kindergarten, racking up a total of 11 years in her troop. "I have continued [Girl Scouts] because...