Campo Stomps Mats in Basketball
Campo men's varsity basketball defeated Miramonte, 88-52, on home turf on January 9.
The senior veteran duo of Logan Robeson and Clay Naffzinger led the way, combining for 52 points and nine rebounds throughout the night. 
The game started off with both teams playing equally sloppy, turning the ball over with a few buckets in between. With two minutes left in the quarter, Campolindo finally started to heat up, hitting back to back three's from Naffzinger and Robeson, putting Campo up 12-8. This offensive success continued for the cougars, and by the end of the quarter they had extended their lead to eight.
During the second quarter, Campo's offense continued to thrive by finding open shots before Miramonte could fully set up their defense. As players began to tire from this fast-paced play, the score emerged increasingly close between the two teams before halftime, with Campo still holding onto their eight point first quarter lead of 40-32. 
For the first two minutes of the third, Miramonte utilized "pick and roll" to find efficient looks inside the paint (well found shots). They would also force Campolindo to foul, narrowing Campolindo's lead to just four. After two possessions with Campolindo racking points and getting Miramonte stops, Robeson dove for a loose ball after which Head Coach Dyer called a timeout. This secured Campolindo's possession and the score was 47-40. From here Campolindo went 16-6 run to end the quarter, frustrating with lockdown defense and finding the open man on offense. 
This play style reflects Dyer's game plan perfectly. He said, "Our game plan was focused on number 24 Marcus Robinson because he was gonna shoot a lot efficiently. And then offensively, just moving the ball around and I thought we did a good job of that."
Campolindo had full control of the game at this point and they kept their foot on the gas for the rest of the game. Campolindo's intensity did not drop at all, still playing suffocating defense and fighting for offensive rebounds which really helped continue the dominant play.
"Offensive rebounds are momentum changers. If you can get another possession, or sometimes even 3 possessions, the chances of you scoring a bucket on that trip down the court just skyrockets, rather than if you just get one shot. So especially with the rebound, you get the ball close to the basket, you can put it up right there too, as a high percentage shot. So not only are they a high percentage for us, they also demoralize the defense," said Robeson.
Campolindo outscored Miramonte 25-5 in the fourth quarter, ending the game with a 36 point victory over their arch rival. 
Without key senior Shane O'Reilly, Campolindo really needed everyone to contribute, which they did: all 10 players available for the game scored. "[It was important] for us to show our depth and really shine through in the third and fourth, when we pulled ahead. I think it's just a testament to how many good players we have in our program," said Robeson.
Campo's victory was felt far before the game was finished, with a season high of 88 points and 20 assists and a perfect end to the rivalry game.
Leave a Comment
Your donation will support the student journalists of Campolindo High School's The Claw. Your contribution will allow us to produce more issues and cover our annual website hosting costs.
About the Contributors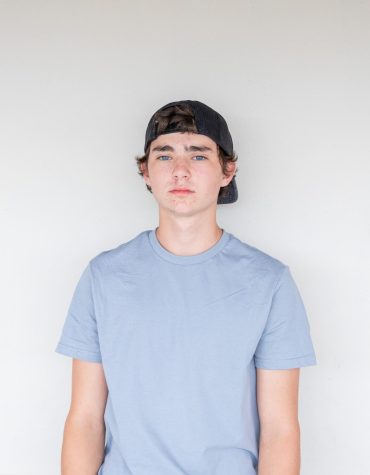 John Weaver (he/him), Staff
Junior John Weaver loves to spend his free time enjoying nature and playing baseball.

Weaver has enjoyed baseball since he was 5 years old, stating...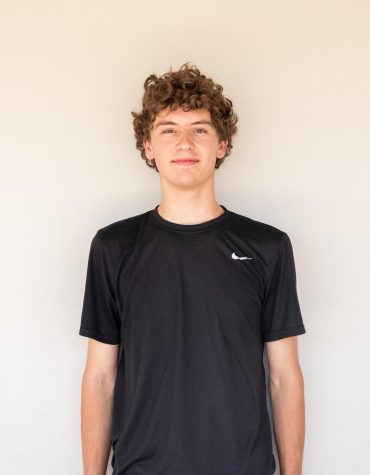 Ty Sofman, Photography Editor
Ty Sofman, a senior at Campolindo, has always enjoyed photography and basketball. Sofman uses his photography to capture sports.

Sofman's interest...