Football Fights Division Change
Playoff football games in the future at Campolindo could be getting a lot more challenging. After the 2022 varsity football team's 12-1 season, and a run to the North Coast Section (NCS) Championship, the league is discussing whether or not Campo should be moved up to Division 1.
Players, coaches, and parents all across the Campolindo football community are angered by the possibility that a school with around 1,200 students could be playing in a league against schools with average enrollments over double that, or private schools that have the ability to recruit their players.
NCS uses a system called competitive equity, which the league says evens the playing field. It is based on the notion that teams play as many evenly matched opponents as they can. "The idea was that schools should be evaluated for how good they are, or maybe how not good they are," said Rob Wigod, the commissioner of the California Interscholastic Federation (CIF), the governing body for all high school sports in California. "How large you are, how small you are — public, private, charter — none of that should matter. It's about competition." Wigod made the comments during a 2018 interview that was posted on the CIF Southern Section Facebook page.
The league established a system of power rankings using an algorithm. The end result, according to Wigod, was that teams were more fairly matched. "It doesn't mean everyone is going to win," he said, "but they can compete and have a chance."
Every 3 years, NCS reevaluates a team's status in its division. They determine whether that team should be moved up, down, or remain at the same level, based on factors that include their win-loss record from those past 3 years, and the strength of their opponents. In the last 12 years, Campo has steadily moved up from D4 to D2.
"It's shocking to our community how many times we've moved up divisions in the past couple years," said varsity football Coach Kevin Macy. "We just can't keep up with it."
Macy opposes the idea of getting bumped up to D1 and the premise of competitive equity.
"A small school that has overachieved now has to be punished. That's just backwards thinking," Macy said. "In competitive equity, someone is deciding the winners and losers. It isn't being decided on the field."
If Campo is moved to D1, it would only affect games in the playoffs. Coaches have the ability to schedule their regular season games.
Campo has gone 12 straight seasons with a winning record. The varsity team is currently ranked 107th out of 1036 varsity teams in the state. The last time the team did not make the playoffs was in the 2005/2006 season, not including 2020, the year when the playoffs were canceled by the pandemic.
Varsity linebacker junior James Erickson is among the many players on the team opposed to being bumped up to the top division. He feels it would be a mismatch for Campo to play against schools that are double or triple its size. But he understands the reason the change is being considered: Campo has gone 28-4 in the last 3 years.
"If you have a team completely destroying a division, it doesn't seem fair to keep them at that low level," Erikson said. But he wonders if there is a better way to balance things out "so it doesn't punish the schools that win but doesn't reward the schools that lose."
For upperclassmen, the notion of going D1 is daunting. Junior quarterback Isaiah Ortiz said it could deflate his senior year: "Playing against (powerhouse) D1 schools like Clayton Valley, De La Salle and Pitt in the playoffs," he said, "would not be a pleasant way to end my senior season."
Leave a Comment
Your donation will support the student journalists of Campolindo High School's The Claw. Your contribution will allow us to produce more issues and cover our annual website hosting costs.
About the Writer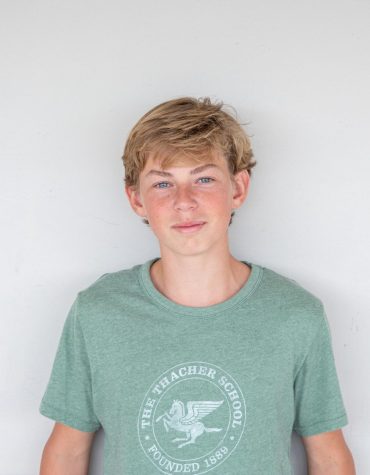 Harrison Fuller (he/him), Staff
Harrison Fuller is a sophmore football player that was born in Bangkok Island, Thailand. He has lived in Lamorinda for 6 years and loves to coach younger...