From Pom Poms to Shoulder Pads: How Campo Sports Struggle to Find Equipment
Campo's sports teams have had ups and downs the past couple years. In 2020, no one could play because of the COVID-19 pandemic. In the spring of 2021, everyone returned to school with masks, which muffled the chants of the Sideline Cheer squad. This year's dilemma: a national supply chain issue that has caused delays and shortages around the country and is also affecting Campo's athletes.
The great athletic equipment shortage of 2022 is taking its toll on Campolindo sports. Football coach Kevin Macy ordered knee pads months ago, and he's still waiting. The team's belts are in a shipping container somewhere in the San Francisco Bay. Cheer coach Selin Wold ordered her team's uniforms extra early this year, but they still haven't arrived, now weeks into the season.
Macy said every piece of equipment for the school's 3 football teams has been a challenge to order. Helmets he ordered a year ago still have not been delivered. The varsity team still doesn't have their new practice jerseys. Teams are still waiting on belts. After striking out with local jersey suppliers, Macy embarked on a national search and found a company in Florida that was able to make a delivery in time for the team's 1st game.
"Everything's been backed up. I don't think there's 1 thing that hasn't been backed up," Macy said. "There's nothing that we can count on. And you're just told, 'you're lucky if you get anything.'"
With barely enough equipment to go around for varsity, JV, and freshman teams, Macy said at 1 point he had considered putting a cap on the number of players on the freshman squad, which this year is at a whopping 56 players. Macy also noted that this year's freshman team is the biggest team he's seen in years. Fortunately, he was able to find enough old repurposed helmets to get recirtified and was able to get enough jerseys from past freshman teams for this year's freshman team, which he credits to his inability to get rid of things from past seasons.
"The thing that's saving us is that I'm a hoarder. I look for deals, I hoard, I save. I never throw anything away. I protect everything," Macy said. "And probably more than anything, that's what's getting us through this."
Wold has also had to resort to new methods for getting her teams in uniform. She has reached out to some of her former Campo cheer teammates via Facebook to ask for help.
"We're asking past cheerleaders if we can borrow uniforms until the new ones arrive," Wold said. She tried to plan ahead and did fittings for this season at the end of the last school year in May, and then placed the order in June. "So far we've received 1 skirt," she said.
This supply chain issue hasn't just hit Campo. It has affected schools around the country. An online messenger board for coaches called the Golden State Coaches Alliance that used to be used just for scheduling and other logistics has turned into a site for equipment swapping. The site is filled with urgent pleas for equipment that teams haven't been able to find.
Macy said that a coach from Foothill High School posted on the site that he needed 20 helmets by the end of July. St. Francis, a larger school in a San Jose suburb, had asked if anyone had a double XL helmet it could use. Wold added that other teams, including Miramonte, are also wearing older uniforms.
Both Wold and Macy have both had their struggles finding equipment, but as Macy put it, "It's patchwork, but they're all in uniform."
Leave a Comment
Your donation will support the student journalists of Campolindo High School's The Claw. Your contribution will allow us to produce more issues and cover our annual website hosting costs.
About the Contributors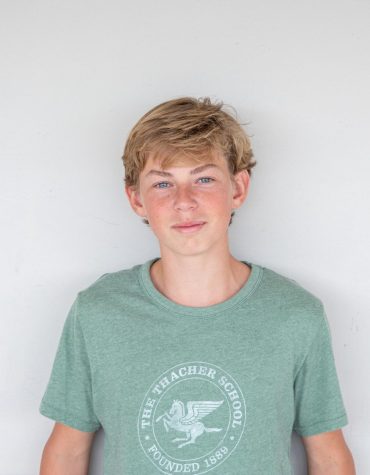 Harrison Fuller (he/him), Staff
Harrison Fuller is a sophmore football player that was born in Bangkok Island, Thailand. He has lived in Lamorinda for 6 years and loves to coach younger...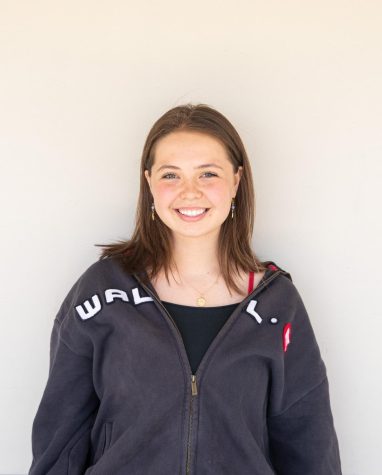 Katie Welch (she/her), Staff
Junior Katie Welch has been drawing since childhood, specifically drawing people. During the summer, Welch attended the Art School of San Francisco Bay,...