Overlapping Seasons Creates Conflicts for Athletes
It's not big news that Campolindo is successful in sports. However, all of Campo's success – virtually guaranteed playoff berths to NCS titles to strong national rankings – has actually caused some problems for our multi-sport athletes.
Although the regular sports seasons of fall, winter, and spring are separate from each other, deep playoff and postseason runs can force some sports to go longer than their scheduled seasons. In these cases, multisport athletes may be forced to miss a portion of their seasons in order to fulfill their obligations to another sport. For example, a basketball player who also wants to participate in swimming is compelled to skip part of their swim season to finish basketball.
Changing the winter and sports seasons even by 1 week could drastically help student athletes that play both winter and spring sports. It would allow for there to be no, or at least less, overlap amongst different sports, which could help to alleviate stress amongst the over-achieving athletes that compete in both winter and spring sports.
Freshman Nolan Paul, who plays both soccer in the winter and lacrosse in the spring, said, "It's difficult to try out for lacrosse while the soccer season is still going… To make it easier to try out for spring sports they should either move tryouts back a week or make winter sports end a week earlier."
Freshman Rex Pastore, a basketball and tennis player, explained, "Tryouts overlap for me because basketball continues through the week of tennis tryouts, and so I had to miss some tryouts because of basketball… Tryouts should be moved to the week after so that when basketball ends tryouts could be the next week."
Sophomore Andy Moon, who plays basketball in the winter and baseball in the spring, explained, "My tryouts are overlapping by 1 week with the end of the basketball year; my baseball coaches [are] accommodating though and letting me tryout the next week."
He added, "I think it would be a good solution to either move either season further or back [a week] so when 1 ends the other could start."
Across the board, athletes agree that spring tryouts should be moved back a week so that they can finish their winter sport season and not have to worry about tryouts for the next sport.
Leave a Comment
Your donation will support the student journalists of Campolindo High School's The Claw. Your contribution will allow us to produce more issues and cover our annual website hosting costs.
About the Writer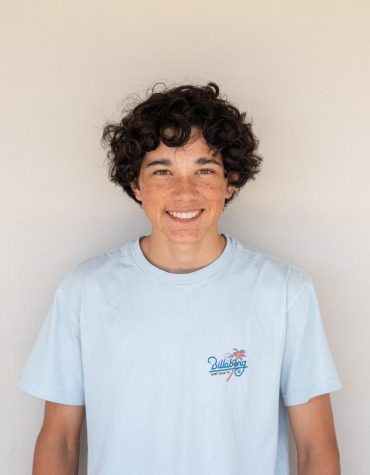 Owen Ludwig (he/him), Staff
In 10 years time, sophomore Owen Ludwig would like to be "somewhere big, working hard and making money". 

Ludwig, ever the sports enthusiast, is...