Girls Waterpolo Maintains Positive Outlook Despite Loss
The girls' varsity water polo team competed against Soquel on Friday, September 24, losing with an ending score of 12-16. Despite their loss, the team is focused on the positive aspects of the game and how they can improve for future games.
Senior Paige Chivers said, "We don't want [to] focus on losing, [we want to] focus on what we can take from the game and then implementing it to make it better. We're so early in our season, and we're just gonna take everything we do with purpose, and keep improving on those things… and [focus] on what we did well."
Sophomore Grace Gafni felt that the game went well in the 1st half and that they had some positive aspects: "We had really good defense, and we didn't let them get too far ahead on the counterattack. I felt like our offense was a little bit slow, but overall we kept the game super close. I think at halftime [the score] was 7-6 with us leading. So that was really good."
Chivers added, "We are a very young team this year, and with that comes a lot of responsibility on all the upperclassmen. We mesh really well, and as a team, we're all very close. We [are] striving to create a really good environment for the incoming freshmen."
Varsity captain senior Maggie Hawkins noted that this season is very different from last year, which consisted of scrimmages and no big tournaments. "We're having a lot more intense games, a lot more training, morning practices, which we didn't have last year, since it's a longer season. The coach is really making sure that we're all doing more than last year," said Hawkins.
Overall, the team is excited for the rest of the season to come. "It's gonna be a lot of work and it's kind of hard to balance everything with school but I feel like hanging out with the girls every time after school is a good way to get to know other people in different grades. I'm excited to see how successful we can be." Gafni said.
Chivers added that since the team is doing really well so far in terms of teams they played within the North Coast Section (NCS), they are hoping to go to an NCS championship game. "If we do what we know we can do in the pool, then we will see ourselves at an NCS championship game."
Leave a Comment
About the Contributors
Claire Birdsey (she/her), Staff Writer
When she was 4 years old, Claire Birdsey was enrolled in her first dance class and has been hooked ever since. Dancing at CAPA in Moraga since 2017, she...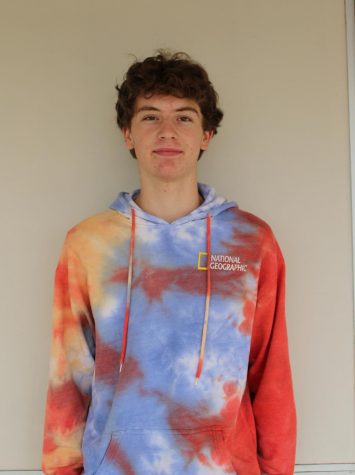 Ty Sofman, Staff Photographer
Ty Sofman, a junior at Campolindo, has always enjoyed photography and basketball. Sofman uses his photography to capture sports. 

Sofman's interest...