Outdoor Training Providing Key Foundation to Improvement
Bay Area Ballplayers, an athletic training business in Moraga, recently opened an outdoor training area to accommodate COVID-19 restrictions.
Despite the difficulties that came with transferring equipment between the indoor and outdoor training areas, the outdoor location has been a great addition to the Bay Area Ballplayers facility.
"Just having a field has been so beneficial for students to have the opportunity to continue training throughout this fall and winter, when all indoor activities are much more limited," said owner and founder of Bay Area Ballplayers, former professional pitcher Steve Hammond.
With gyms being closed and Campo sports being postponed, the outdoor training area has "provided so much opportunity for students to be able to train and not take a step back during COVID-19," according to Hammond.
"Ultimately, I just have been super happy to see the way that Campo athletes have had the dedication and motivation to continue training and being able to utilize us as an outlet to stay healthy and have a place where we can safely socialize throughout COVID-19," said Hammond.
Hammond offers athletes intensive training at least 2 days a week as well as his expertise as a former pro-player and that of the 5 other coaches at his facility.
"A lot of our athletes have shown just crazy improvements in terms of their strength and their performance and their speed. And the athletes that train with us that are consistent and show up and just do the training they have, they have been showing just incredible results. And that's kind of across the board between all different sports," said Hammond.
According to sophomore Evan Olson, who trained at Bay Area Ballplayer with his baseball team, he "did a lot of strength improvement" with Hammond.
"I felt improved in my balance and strength pitching. He was a great ballplayer himself and it transferred well to the players he worked with," said Olson.
According to senior Lindsay Davis, Bay Area Ballplayers is "definitely a good outlet to build strength and it's definitely a good place where teams can work together and get specific workouts for your sport."
While most high school athletes hope to see immediate improvement in their skill, Hammond trains his players with more a long-term perspective in mind.
"I want them to get better and stronger and improve this season. But I also want them to have a good foundation to build throughout the course of the rest of their high school career," said Hammond.
After the successful opening of the outdoor facility, Hammond is considering keeping the outdoor training location open for athletes even once COVID-19 regulations are lifted and indoor training is available.
According to Hammond, his "goal is to just provide the best training opportunities for all athletes in the Lamorinda community."
"I'm hoping to continue working with the athletes that are dedicated to improving their game and getting stronger and faster," added Hammond.
About the Contributor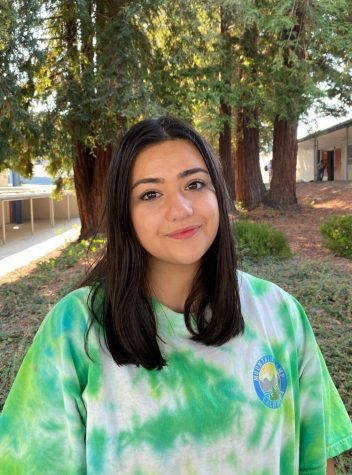 Mia Jay, Business Editor
Senior Mia Jay has been a writer for La Puma for her entire 4 years at Campo and is currently the business editor.

Jay has been dancing at the California...