Fall Sports Adapt to COVID-19 Regulations
The California Interscholastic Federation announced on July 20 that all high school sports for the 2020-21 school year will be postponed until December 2020 due to COVID-19. Until then, many Campo fall sports are holding practices in which players wear masks and remain socially distant.
Football: In preparation for the start of their season on December 7, players have been lifting weights daily and practicing twice a week in small groups. While the postponement of the season was a "heartbreaker," senior Matai Bell is looking forward to the return of Friday night games and sees it as "extra time to build ourselves and work on our craft."
"The only hard part will be not having the fans, students, and parents in the stands during our games," said Bell.
Girls' Volleyball: With its season set to begin in January, the girls' volleyball team has been holding practices with both outdoor conditioning and indoor court time. All players are required to wear masks, but the team is prohibited from any activities requiring running or heavy breathing that could potentially spread COVID-19. Senior Kate Dendinger thinks this guideline is "super frustrating as nothing in volleyball is really at walking pace."
"It's been difficult to run practices and drills to accommodate that rule, but at least we are in the gym," said Dedinger.
Water Polo: Both the boys' and girls' water polo seasons are set to begin on December 7. After months of practice with her only club team (like many other of her Campo teammates did while Campo sports were on pause due to COVID-19), senior Elizabeth McGrath is "excited to get back in the water and train with the team again."
"I wish we could've started earlier but I understand the school's concern for their students and am hoping to have a semi-normal season this winter," said McGrath
Girls' Golf: The girls' golf team has been holding weekly practices at the Moraga Country Club putting green with all players required to wear masks and stay socially distant. Senior Ainsley Woodford believes her coaches are taking the "adequate amount of precaution," during these practices.
Girls' Tennis: The girls' tennis season has been postponed until March 8 and varsity practices are set to resume in January. Senior Noel Seo thinks it's the "right decision" for varsity to withhold practices for the time being "because if we are not allowed to go back to our classes and socialize on campus then we should probably wait on sports."
The junior varsity team, however, is continuing to practice twice a week, and all players and coaches are required to wear a mask and practice social distancing.
Sophomore JV player Liesel Hilkimyer said, " [The camps] are better than having no tennis practice at all, but it does not compare with the camaraderie of the actual season.
Cross Country: The cross country team has been preparing for the postponed start of the official season on December 7 by participating in a fall training club program. To limit the risk of COVID-19 exposure and follow the county's safety guidelines, athletes train in pods that are determined by ability level. Pods are periodically modified using performance results from practices and time trials. The fall training calendar will close on November 7 with a 5000m time trial, after which a "winter training" schedule will begin until the official season begins should conditions allow.
According to sophomore Caroline McCool, coach Chuck Woolridge has been "super strict with masks and making sure [the athletes] don't go too close to any other groups."
"Obviously you can't be perfect but I think XC has done the best that they could have," said McCool.
According to senior Sophie Webster, so far most athletes on the team have so "been careful to avoid an outbreak," and she is "hoping that trend continues."
Cheer: Both sideline and competition cheer are scheduled to begin on December 7. In preparation for their upcoming season, the sideline cheer team has been practicing 3 times a week. Since practices are outdoors, masks are optional; however, all athletes are required to remain socially distant. Despite supporting the district's efforts to prioritize the safety of their students, coach Selin Wold will be "very happy once the season does start as long as everyone is smart and careful about interacting with each other."
Although sophomore Bettina Culetto is happy to see sideline cheer start again, she thinks that competition cheer should be canceled altogether. According to Culetto, since competition requires so much practice for so few competitions it would just be better to "give up than keeping your hopes up for them to just push back the season again."
Leave a Comment
Your donation will support the student journalists of Campolindo High School's The Claw. Your contribution will allow us to produce more issues and cover our annual website hosting costs.
About the Contributors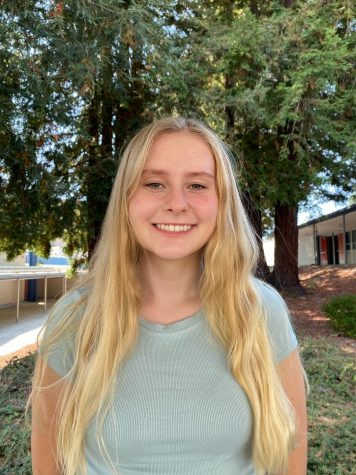 Erika Riedel, Sports Editor
Senior Erika Riedel enjoys volunteering and spreading awareness for multiple organizations. This summer, she volunteered at a number of places, including...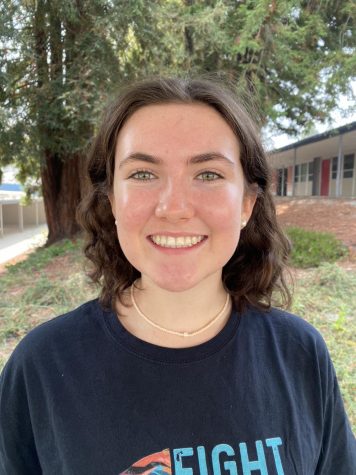 Caroline Fitzpatrick, Photographer
Junior Caroline Fitzpatrick has always loved art and photography. She uses her film camera to capture moments whether she's traveling on vacation or exploring...