Golf Misses NCS by 2 Strokes
The girls' golf team finished its season with a 3rd place finish at the Diablo Athletic League championship tournament, though it failed to win a berth in the North Coast Section tournament.
While the squad lost 2-time Diablo Athletic League Player of the Year, Ashley Pan, to graduation, sophomores Alyssa Lewis-Smith and Ainsley Murphy stepped up. The team had "more depth" and "more capable players" this year, according to coach Gary O'Neil.
Murphy and sophomore Chase Obsitnik earned Honorable Mention All-League honors. O'Neil also noted the improvement made by senior Alexa Pritchard and Lewis-Smith, as both players' scores dropped significantly.
"We only lost a few seniors last year so we pretty much had the same team this year. I feel like we were equal to how we were last year but got unlucky on not qualifying for NCS," said Murphy.
"Alexa will graduate but Alyssa is a sophomore so we look forward to seeing what she will do as she gains more match play experience. We have a number of other players that have the potential to really break through next year," said O'Neil.
The team fell short of qualifying for the NCS tournament by 2 strokes. "Everything that could go wrong [during the match] did," according to O'Neil.
Had the Cougars beaten Las Lomas, they would have advanced.
The Las Lomas matchup was one that the team "should have won", said Murphy, but "if everyone improves their score by a few strokes next year", she predicts that they will be be able to qualify for NCS and "be a better team overall".
The team believes that improvements in its short game, chipping, 70-yard shots, and putting, will help the squad qualify for NCS next year, according to senior Alexa Pritchard.
Baer added, "If we all worked together more and have more teamwork we could focus more on technical areas for improvement."
"We expect that as long as our team works on their golf game during the off season, we should be significantly stronger with the potential to challenge for the league title," said O'Neil.
About the Writer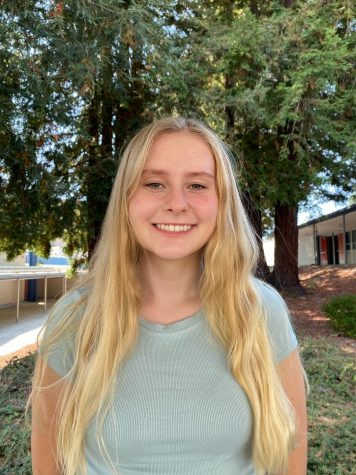 Erika Riedel, Sports Editor
Senior Erika Riedel enjoys volunteering and spreading awareness for multiple organizations. This summer, she volunteered at a number of places, including...