Football Gains Needed Experience in Blowout
Varsity football beat the Montgomery Vikings 40-0 at home in the season opener on August 23.
The Cougars came out strong, scoring 4 touchdowns in the 1st quarter, 1 of which was a pick-6 by senior cornerback Ryan Fritch. By the end of the half, the score was 26-0. 
The healthy lead provided an opportunity for 2nd-string players to gain valuable experience on the field. According to head coach Kevin Macy, this was particularly important due to "inexperience in the secondary."
Near the end of the 1st half, Montgomery appeared to score, though the play was flagged by officials. That was as close as the Vikings came to putting points in the board as Campolindo's bench players continued to play lockdown defense.
The Cougars added 2 more touchdowns in the 3rd quarter.
While the score was lopsided, there are concerns about whether or not this year's squad will be abel to live up to the standard Campolindo has set over the past decade.
Macy said that the team is currently "too young for a lot of the big opponents that [they] will be facing this season," and that, "this season is going to be a long and slow process."
Luckily, the season schedule favors the Cougars. "This team has a lot of much needed time to train and get better before we enter any difficult games," said Macy.
One of the team's strengths this year will be an experienced linebacker crew, which consists of seniors Will Windatt, Mason Mastrov, and Brandon Manty.
While Macy is not quite ready to crown his squad championships, players are optimistic. "The team looks really strong this year and there is a lot of good assets including the defensive line and quarterback," said Mastrov. "The motivation this year, as seniors, is different..we hope to bring the team to a playoff run…I think we are going to be something special."
About the Writer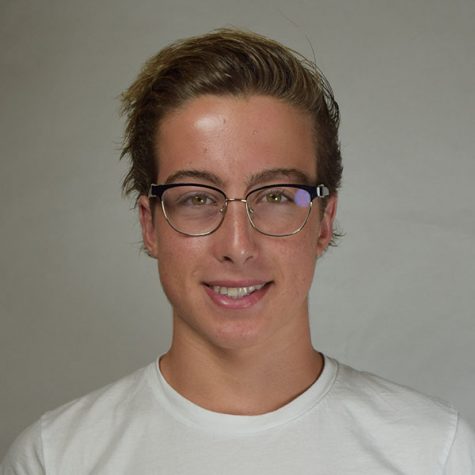 Jack Bunzel-Hardie, Staff Writer
Junior Jack Bunzel-Hardie has been playing water polo since 7th grade. He dedicates the majority of his free time to the sport and feels that his participation...