Track Splits Wins against Rivals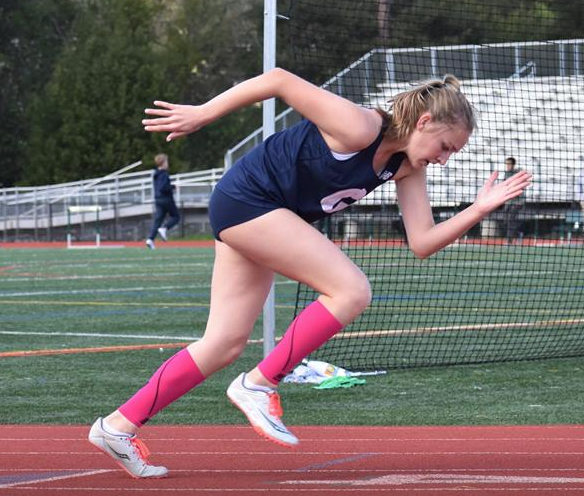 At their 1st away DAL meet, Campolindo's track and field team faced rivals Miramonte on March 20. The frosh-soph boys' and varsity girls' squads came away with victories.
Senior sprinter Maddy Doane said, "theteam did pretty well against Miramonte, considering though we went up against our rival."
Rival matches "fuels competition" and is "a lot of fun to have that kind of enemy to go against because it gives you a little more motivation," explained senior thrower Lucas Moore.
Not everyone was motivated by the rivalry however. Sophomore distance runner Alex Clare said, "Not only are we friends with them, but they do not do stuff just to be mean."
The Matadors are traditionally a large team with many talented athletes capable of competing in a variety of events. "I know they had a varsity male athlete who normally sprints in the 100m and 200m who competed in the 400m and 300m hurdles, so that's always an advantage to have those types of athletes," she said.
That versatility helped Miramonte win the varsity boys' competition.
Moore noted that Campolindo does have a solid squad of throwers, including sophomore Matai Bell, who set a new personal best in the discus at 118 feet.
"I think our team put in their best effort like they usually do," said Moore.
The frosh-soph girls' squad struggled to score points as some of their top athletes were forced to watch from the stands due to illness and injury.
"We all went in with good spirits and big hopes and goals that we all had set, and we all went in and did a good job trying to accomplish them at our first away meet," said Doane.