Often Overlooked, Throwers Contribute Critical Points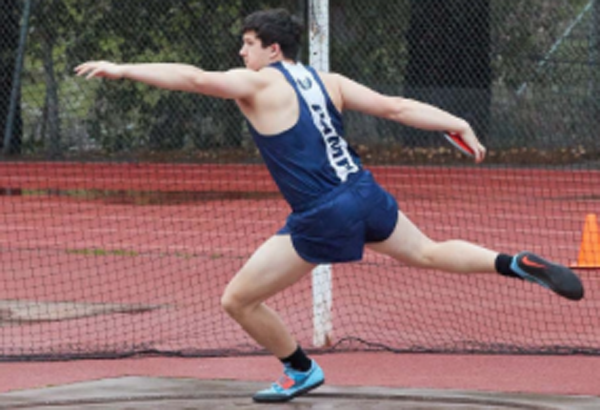 While many people think of running when they think of track and field, the throwers of the team know otherwise. In fact, the only Campolindo track and field athlete to make it to state last season was thrower Andrew Kimball.
According to thrower sophomore Matai Bell, the throwers doing discus and shot put events "are doing all the heavy lifting that the team does."
Bell said the experience of being a thrower is 1 of camaraderie, and "seeing new faces" that the team adds every year.
Sophomore frosh-soph thrower Arik Nashan said that it is "easy to be included" in throwing as he had to transition after injury made it unable for him to run. Throwing allows him to "still be part of the team and hang out with quality people."
The support shown throughout the squad is "encouraging" and "there is not really a difference between guy and girl throwers," added junior varsity thrower Lily Matranga.
The throwers are a minority on a squad of over 100 athletes, but that doesn't stop the rest of the team from appreciating them as well, said Bell.
However, these hard working athletes are often overlooked by spectators. "Even if [the areas we throw] were right in the middle, I feel like people are more interested in seeing the running events," said Nashan.
"Sometimes it does feel pretty separated, but its okay because during meets we are all working towards a common goal and that's to score points, and points from running events count as the same amout as points from thorwing events, so it's good to be able to contribute to the team in my own way," said Matranga.