Golf Enjoys Growing Interest
A record number of newcomers have joined the 2017 girls' golf team.
"The truth in advertising, I think, [is] the new PE requirement where sophomores can opt out of dressing for PE if they play a fall sport," said head coach Gary O'Neill. For the 1st time in his coaching career at Campolindo, O'Neill had to make cuts at tryouts, as 32 people came to compete for only 16 spots. Coach O'Neill carries 6 pairs per match, so the increased interest has forced him to hold tryouts.
To help with the coaching load, O'Neill hopes to have a PGA (Professional Golfers Association) pro that works at MCC, where the team hold their practices, work with the athletes.
Freshman Laine Drennan said that during practice, "sometimes we will play the course, and Coach Gary will send out groups of kids in groups of 3 or 4 to go walk the course, and then others will stay and work on the driving range or putting green." The setup for practice has to be broken up a bit more than usual because of the larger team. The girls practice Monday through Thursday after school.
Junior Ashley Pan, who 1st joined the girl's golf team her freshman year, said, "It's way different because all these sophomores are joining, so it's really fun because there are more girls here."
Pan does think that the larger team has made it more difficult for the players to get to know one another.
There is also the dilemma of whether or not to split the squad into varsity and junior varsity. "I feel like, I like it as all of one team because I don't like to separate the girls from each other and make them feel bad because they are on JV," said Pan. "It's a varsity sport, that's why I like it."
Drennan said, "It would be nice if there was more than one team if MCC (Moraga Country Club) gave us more spots." The addition of a junior varsity team would allow more athletes to compete.
Entering his 4th season, O'Neill believes a younger team is a positive sign. He is trying to "build a competitive program."
"I think it's fair to say that we were an adult mental team, and we still may be there," he added.
O'Neill has 3 goals in mind for the season: to ensure the girls have fun, to increase their golfing skills, and to increase team competition. Coach O'Neill believes "they will fall in love with the game, and that usually happens as they progress."
About the Writer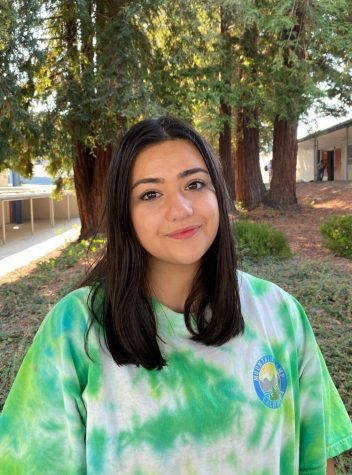 Mia Jay, Business Editor
Senior Mia Jay has been a writer for La Puma for her entire 4 years at Campo and is currently the business editor.

Jay has been dancing at the California...