Eagles Edge Baseball in 7th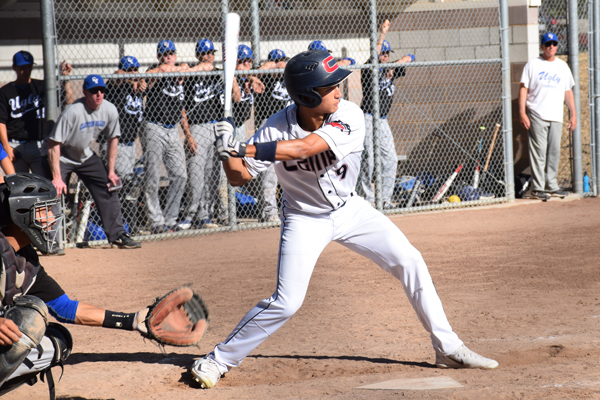 Clayton Valley Charter prevailed over the varsity baseball squad in a back-and-forth battle on May 9.
Junior Evan Yamamoto managed to find his way out of a tough spot early on, earning the final out of the inning on a strikeout with the bases loaded.
"I did my job just giving our team the best shot possible," said Yamamoto.
Clayton Valley players mocked the Cougar's starting pitcher from the dugout. "I didn't listen to them. I just try to get into my zone. I just picture myself and the catcher," Yamamoto said.
Ryan McNally set the tone for the Cougars with a 1st-inning leadoff single. Campolindo scored 2 runs in their 1st turn at bat.
Clayton Valley evened the score with 2 runs in the 3rd inning.
In the 5th inning, Campolindo scored again, but Clayton pulled even in the 6th.
"[The 7th inning] was pretty tense. It was all tied up and could have been anyone's game," said McNally.
Unfortunately for the Cougars, Clayton Valley scored the winning run in the top of the 7th. Senior Shane Dalton and junior Kyle Mizell both managed to get on base in the bottom of the inning, but McNally wasn't able to knock them in.
"I hit it pretty well, it just went right at the other guy and he made a good play. It was a little frustrating though," said McNally.
According to the head coach Max Luckhurst, the Cougars have 3 games remaining in the regular season and only need to win 1 of them to make it into the playoffs. "We gotta compete and see where the cards fall. If we go out and compete and end up with a bigger number than they do, we're good to go," he said.