Damar Hamlin's Injury Was Bad, but the NFL Should Focus on Heads, Not Hearts
"Is he ok?" I yelled at the screen.
"What just happened?" My dad asked in utter confusion.
We were watching the Buffalo Bills take on the Cincinnati Bengals on January 22's Monday Night Football in a game between two Super Bowl contenders vying for their spot in the playoffs. However, toward the end of the first quarter, the playoff implications of this game were an afterthought.
Until that moment, Bills safety Damar Hamlin was not a household name. But he quickly became a national headline. Football fans and so many others quickly became aware that Hamlin had collapsed, mysteriously, on the field after tackling an opponent. Then, in an intensely dramatic scene, Hamlin was administered CPR as the whole stadium watched in horror. He was then driven off the field by an ambulance.
Hamlin's near-death experience has prompted a debate over whether the NFL should make rules trying to prevent it from happening again. This is the wrong approach. The NFL should be most concerned about heads, not hearts. Concussions are the biggest problem for the NFL today. In 2021, 62% of games had one player or more suffering a concussion, according to an article published by the National Center for Biotechnology Information (NCBI). Researchers believe that repeated blows to the head are the cause of chronic traumatic encephalopathy, or CTE.
By contrast, Hamlin's injury, a condition called commotio cordis, is extremely rare and only occurs at a specific time of the cardiac electrical cycle that lasts only fractions of a second. There are fewer than 30 cases each year according to another article published by the NCBI. Commotio cordis, when it does occur, is more likely in sports like baseball, lacrosse, and hockey.
Opinions at Campo vary on how the NFL should handle Damar Hamlin's injury.
Varsity lacrosse player sophomore Boden Rasmussen believes that the NFL should implement a rule that helps protect against chest injuries like Hamlin's. He spoke of a similar case, where a high school lacrosse player in Maryland suffered commotio cordis after being hit with a ball in the chest during a game. "It's pretty scary when it happens, because he was walking around normally like Damar Hamlin was, and then he proceeded to collapse." Because of this incident, high school lacrosse players across the U.S. now need a pad that protects the heart, to prevent the rare occurrence of something like this happening again. Rasmussen feels that the NFL needs to implement a regulation similar to this.
Senior Brendan Comerford, the running back on the varsity football team, said he was watching the game live and couldn't believe his eyes when Hamlin collapsed. He assumed it was a concussion, but like so many other people has come to learn about commotio cordis and sees it as a rarity and not something the NFL needs to regulate. "I don't think they should implement a rule for it. I think it was just a freak injury and stuff like that happens and you just have to learn to deal with it."
At the end of the day, Hamlin's injury still makes me, a football player for Campolindo's football team, scared for what may come if I continue to play. Player safety has always been a concern at all levels of the game, but no matter how many rules and regulations get put in place, football is still a scary game and that will never change.
Leave a Comment
Your donation will support the student journalists of Campolindo High School's The Claw. Your contribution will allow us to produce more issues and cover our annual website hosting costs.
About the Writer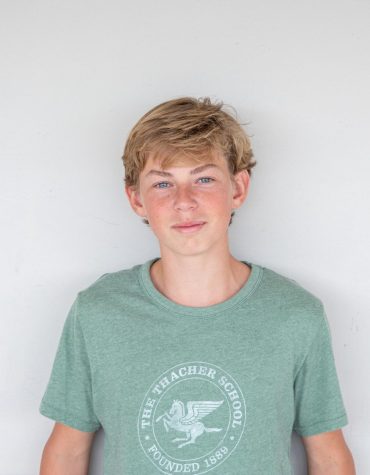 Harrison Fuller (he/him), Staff
Harrison Fuller is a sophmore football player that was born in Bangkok Island, Thailand. He has lived in Lamorinda for 6 years and loves to coach younger...