Advice From Yasmine: Family Comes First
Over the 3 day weekend in October, I took the opportunity to visit my Grandma in New York, see the sights, and tour some of the colleges I was interested in applying to.
My days were long and jam-packed with college visits and tours, navigating the subway system with my Dad, as well as walking over 20k steps a day. Sights and smells differed greatly from Lamorinda, with the aroma of hotdog carts and wet cement wafting throughout the city. Constantly, I was bombarded with information, seldomly receiving breaks— I mean, might as well make the most of my visit, right? But what I failed to realize at that moment was that although visiting my prospective colleges was important to my future and that I should make the most out of being in the city, I didn't consider utilizing that energy into making more memories with my family.
This was 1 of my Dad's few breaks from work, and I hadn't seen my Grandma since before the pandemic shut downs in 2020. My Grandpa also died around when the pandemic started, and when going to New York I was reminded of that. It helped put into perspective that loved ones won't be around forever, and that we should make the most of the time we have in the present.
As I hadn't seen her in years, I began to notice the ways my Grandma would put in effort in order to connect with me, even though we had the issue of a language barrier. My Mandarin was rusty after years of not being able to practice it, and my Grandma knew little English.
Still, every night without fail my Grandma would call us to hurry back home for dinner. This wasn't just a one-meal thing, but she had prepared several dishes for us, including but not limited to fried rice, soup, and different kinds of noodle dishes.
I realized this is how she shows her love— through food. Whether that be cooking a multiple-course meal, getting our favorite drinks from the store (Yakult!), or bringing us grapes after dinner, she always found a way to make sure we left the table stuffed and happy. She expressed her love in smaller ways than most. She never said "I love you" or anything of the sort, but rather she expressed her love through her daily actions.
This posed the question, how could I reciprocate and show her all this love back? I surely couldn't do it by roaming around the city, so I figured It would be most helpful to spend more time with her at night in the hours I was at home. With that, I started to observe her— I noticed she had trouble texting on her iPhone, and her phone language was in English. Although she could call, it was hard for her to connect with her friends and the rest of our family. I decided to sit her down after dinner and change the language on her phone, and set the primary keyboard to Mandarin. It took a bit of teaching and some non-verbal communication, but she was eventually able to send a text to me. A small feat for some, but I could tell she was incredibly grateful. She doesn't have any family in the area, and I could tell being unable to communicate with her kids and grandkids took a toll on her mental health.
With that, it was easier for us to send pictures and texts to each other, and thus communicate. We were also able to communicate through Google Translate, which helped to lessen the problem of the language barrier.
Another thing I noticed was that among the photos of family and golden Buddha figures on the dining room mantle layed many stray, unsorted photo albums scattered across collecting dust. As I hadn't visited for awhile, I asked my Grandma if I could go through them with her in hopes of finding some funny pictures. It took a couple hours to go through what we wanted to look at, but I wouldn't trade that time for the world. Among the plastic-covered pages, I saw many priceless family memories— my parents' wedding, my aunt's first house, and Chang family reunion pictures including my late Grandpa and baby me. Among those were some less sentimental, including pictures of my Dad, Aunt, and Uncle in their awkward teenage years. We got many laughs in that night, and our non-verbal communication of just being with each other recounting memories was more genuine than us trying to piece together words from a language we didn't know.
When I returned home after the long weekend, I began to reflect on ways I show love to people around me. My love-languages typically fall into the "words of affirmation" and "quality time" categories, so I try my best to act on those when around family and friends.
Although my Grandma and I may show our love differently, we were still able to bond in ways special to us. What I remember most about the trip wasn't the tours, or the colleges— it was the moments I got to share with my family that I will remember for longer.
Leave a Comment
Your donation will support the student journalists of Campolindo High School's The Claw. Your contribution will allow us to produce more issues and cover our annual website hosting costs.
About the Contributors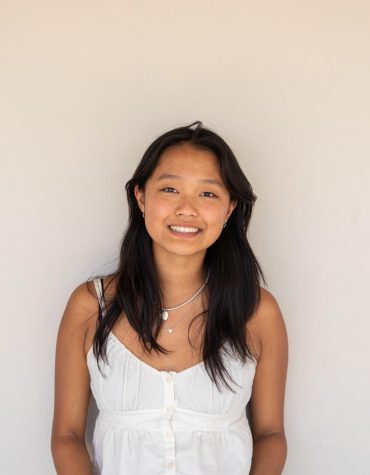 Yasmine Chang (she/her), Editor-in-Chief
Senior Yasmine Chang spends her free time writing short stories and poetry, drawing on her love of reading and music.

Chang gains inspiration from these...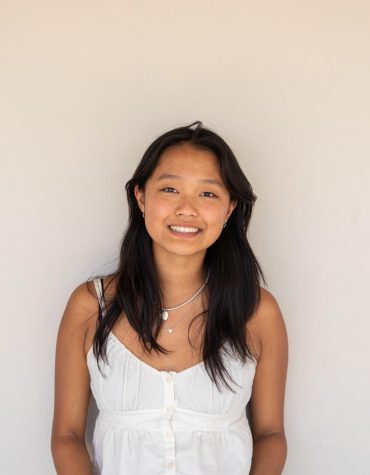 Yasmine Chang, Editor-in-Chief
Senior Yasmine Chang spends her free time writing short stories and poetry, drawing on her love of reading and music.

Chang gains inspiration from these...