Students Lack Guidance on Trash Bins
In recent years, littering has become a huge problem around the world, with the amount of trash getting into our oceans and environment continuing to rise. At Campolindo, this problem is especially prevalent with lots of students not knowing which bins their food and trash go into. Students aren't getting educated about the correct bins to put trash into and are instead putting it in the closest bins, or just on the ground. Something needs to be changed in order to make campus a cleaner environment for a better school experience.
Although there are a lot of disposal bins around campus, students don't know what bins their trash goes into. Students should be educated during an Academy or during lunch time about making the right choices about the bins their food and trash go into. This will make the decisions almost automatic for them, and the issue of littering and incorrect sorting will be exponentially improved.
The boxing and wrapping that comes with hot lunch also brings up questions for students about which bins to dispose of their trash in. There should be indications on the boxes and wrapping about the bins that it can go into so students know and aren't worried about where to put them. A lot of students are getting hot lunch daily, and this small change will greatly reduce the amount of trash that is found around campus
Freshman Jonathan Wang said, "I think there should be all 3 types of trash bins in each hall in the school." Wang also thought that all compost, garbage, and recycling bins should include detailed labels informing students about the proper disposal of trash.
"Some students might not know what bins to put their stuff in and there should be more signs on all the trash cans so students know what bins to put their things in," added Wang.
These simple changes around campus will greatly help to keep campus cleaner for the future and will make it so students don't have to litter or wonder what bin their trash goes into. We should strive for making the school cleaner everyday and any amount of effort can make a huge impact at school and around the world.
Leave a Comment
Your donation will support the student journalists of Campolindo High School's The Claw. Your contribution will allow us to produce more issues and cover our annual website hosting costs.
About the Contributor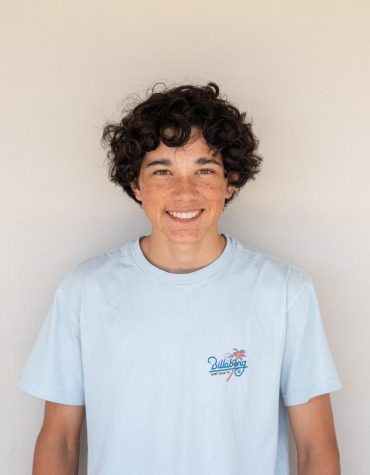 Owen Ludwig (he/him), Staff
In 10 years time, sophomore Owen Ludwig would like to be "somewhere big, working hard and making money". 

Ludwig, ever the sports enthusiast, is...