It's 2022 and Campo Continues to Support Chick-Fil-A
Last year, journalism student and previous Opinion editor Nicole Kennedy wrote an article for The Claw about Campo's close relationship with providing Chick-Fil-A at student events. Discussed throughout the article was the decision to postpone the senior drive-through, an event created to support the senior students during the Zoom year, and the controversy that arose when it became evident that Leadership had once again planned to utilise Campolindo funding to purchase Chick-Fil-A as catering.
As Kennedy discussed in her article, the catering was switched to Loard's at the uproar of queer students and allies alike. And yet, once again this year, Chick-Fil-A was purchased as catering for the Senior Celebration, an event held at the College and Career Center on Wednesday, November 10.
On The Claw's website, there are 4 articles that explain the controversy that surrounds Chick-Fil-A, at least 2 of which detail why it is so pertinent that we as consumers need to stop supporting the chain. And yet Campolindo continues to buy from them.
Chick-Fil-A's politics are not a secret. The fast food chain is responsible for donating $1.8 million to 2 famously anti-LGBT charities, the Fellowship of Christian Athletes and the Salvation Army, back in 2018. The corporation has been donating to similar charities since its foundation.
And although the chain announced in late 2019 that it would no longer be contributing to anti-LGBT charities (which, to be fair, the chain itself has seemingly followed through with), the funding of such charities has continued- this time through Chick-Fil-A's owner.
Current owner Dan Cathy is one of the National Christian Charitable Foundation's largest donors, the charity responsible for collecting billions in support of blocking the Equality Act, a bill originally proposed under Obama's legislation which aimed to protect Lesbian, Gay, Bisexual, and Transgender individuals at the federal level.
It is evident that you cannot separate the business from the business owner.
According to Nation's Restaurant News data, Chick-Fil-A is the third largest chain in America, moving up from the previous seventh place it held in 2018. Corporate sales reached around $10.8 billion that same year.
According to Forbes, Dan Cathy's recorded net worth is around $7.1 billion, and is ranked number 81 in the top 400 Billionaires list. Chick-Fil-A is very clearly a lucrative business.
So it really makes you wonder why students and staff at Campolindo alike are so insistent on supporting the corporation with their dollar.
As a senior, I had also attended the celebration. The centerpiece of the food at the celebration, besides the multitude of snack foods and dessert items donated by parents and faculty, was the Chick-Fil-A: spread along two tables was huge boxes of the chain's chicken nuggets, miniature sandwiches, and a large spread of sauces, up for grabs for Campo's 300 seniors, and purchased by the College and Career's own staff.
To provide food for over 300 high school students must cost a fortune.
As a queer student, it was extremely uncomfortable sitting around my peers who were ecstatic over Chick-Fil-A's presence. But what was more uncomfortable, and overall unsettling, was the jokes people were making about student's reactions to Chick-Fil-A's being there.
During that celebration there were multiple jokes about how they were in danger of being "canceled," a reference to a pop culture term that insinuates a person is to be removed from their platform due to (usually very justifiable) outrage at a certain action or comment.
"Hide your Chick-Fil-A," 1 student said while waiting for a group picture to be taken. "Or you're going to get canceled!"
"We've already been canceled, didn't you hear?" a staff member responded.
Students and staff alike felt entirely too comfortable in making these comments and wisecracks, despite the multiple articles online and on our own Campo Claw website that illustrate the impact supporting Chick-Fil-A has on the queer community, both inside and outside of America.
People at Campolindo offer pass after pass to Chick-Fil-A because they like the food and because of the hallowed promises the corporation offers each and every year. At the end of the day, Chick-Fil-A is a corporation that does things with the corporation in mind, and is run by a man with a hateful agenda, hidden under the facade of a devotion to religion, and who has too much money on his hands.
And too many people in this community just want to buy their food and ask questions later, too many people just want to ignore the impact their decisions have on other people in order to make their lives easier.
Besides, as Maya Angelou once said, "When someone shows you who they are, believe them the first time."
Leave a Comment
Your donation will support the student journalists of Campolindo High School's The Claw. Your contribution will allow us to produce more issues and cover our annual website hosting costs.
About the Contributors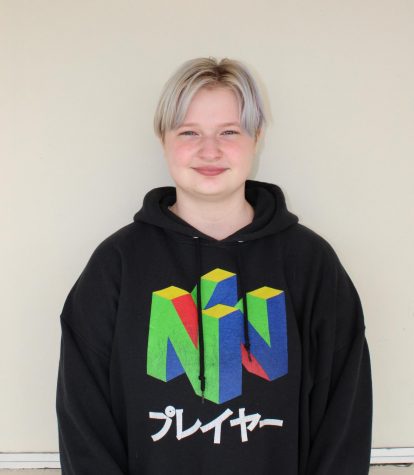 V Rogers (they/them), Staff Writer
Senior V Rogers has had a passion for literature since they were young: "My bedtime stories were Baldwin and Angela Davis." They have taken AP language...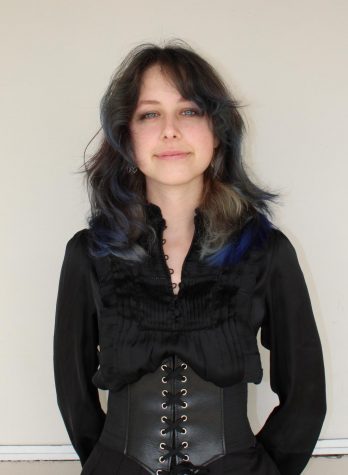 Karina Aza, Staff Artist
Senior Karina Aza has been drawing since before she can remember, honing her traditional art skills: "[art is] something I've been doing since I was...